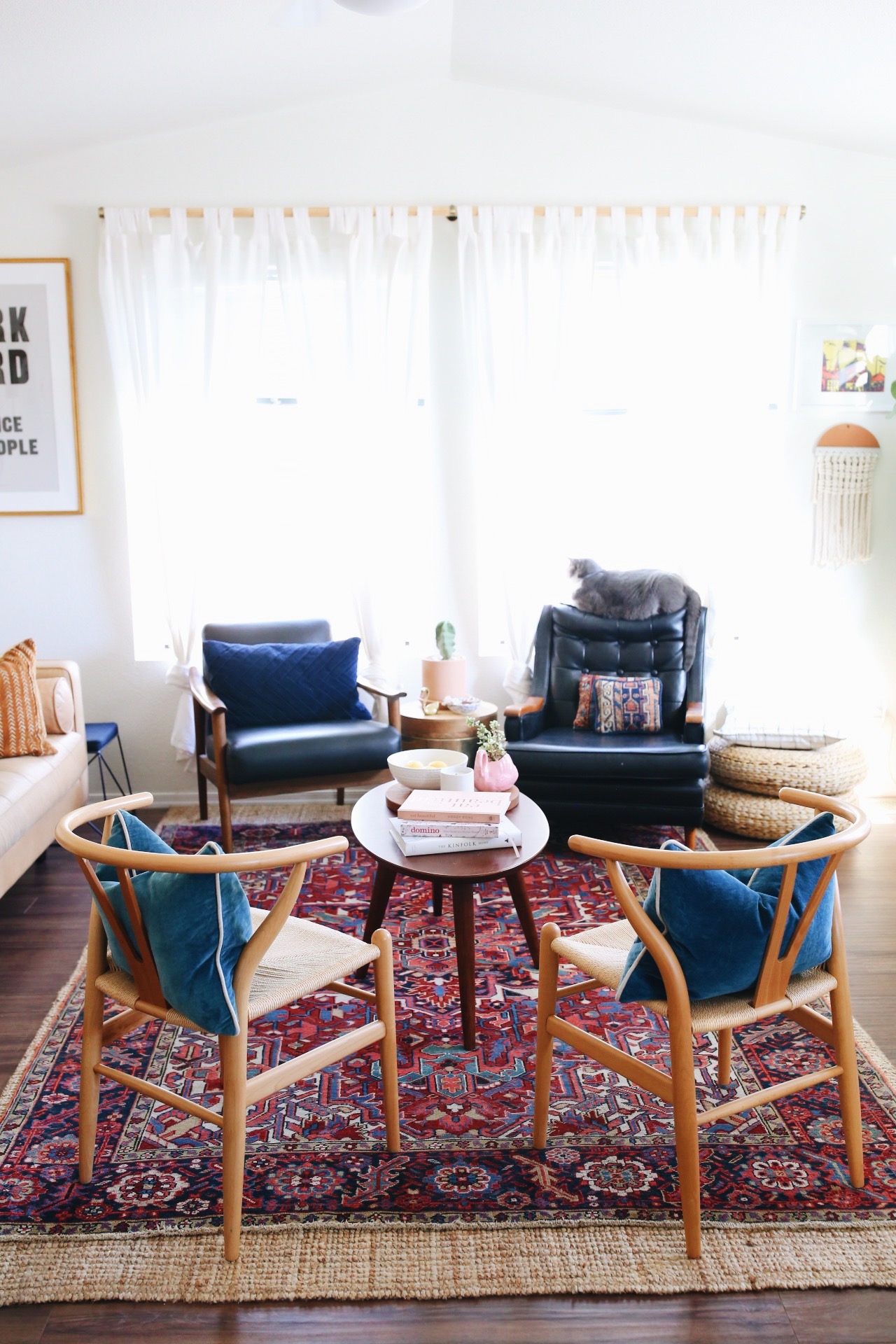 March was a whirlwind of a month!  The first few days of the month went by so quickly as we prepped for and sold at the Phoenix Flea spring market! The market was super successful and we had a great day meeting so many amazing local folks and seeing lots of fellow makers all in one space. Aside from Phoenix Flea, we spent the month visiting with family who was in town for a couple of weeks, attending a spring training game, worked a lot (me), made a lot (Scott) and started to prep for the exciting months ahead — April = Junk In The Trunk Vintage Market, May = Trip to NYC and my 30th! Anyways, ready for a few peeks into our home during the month of March? Without further ado —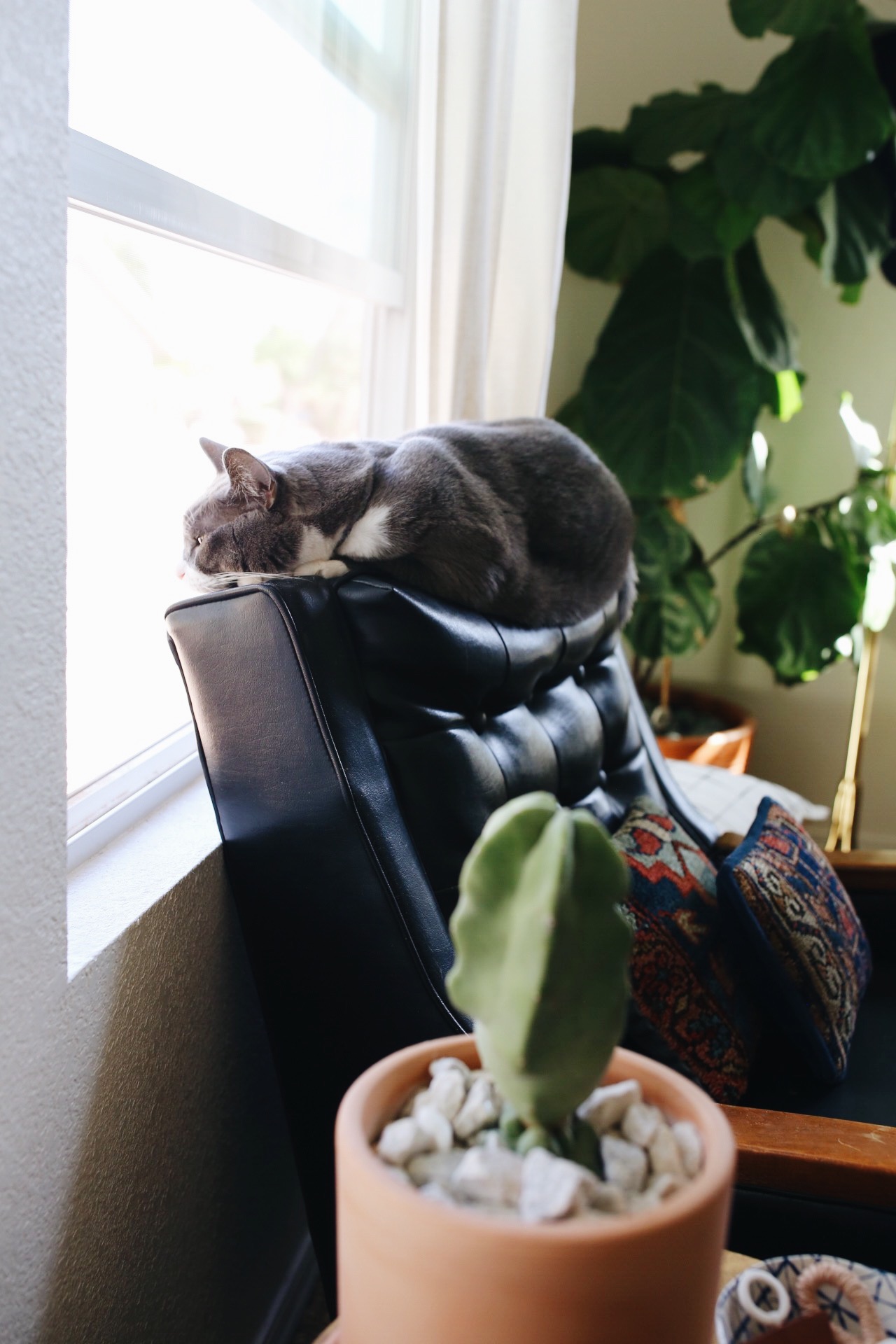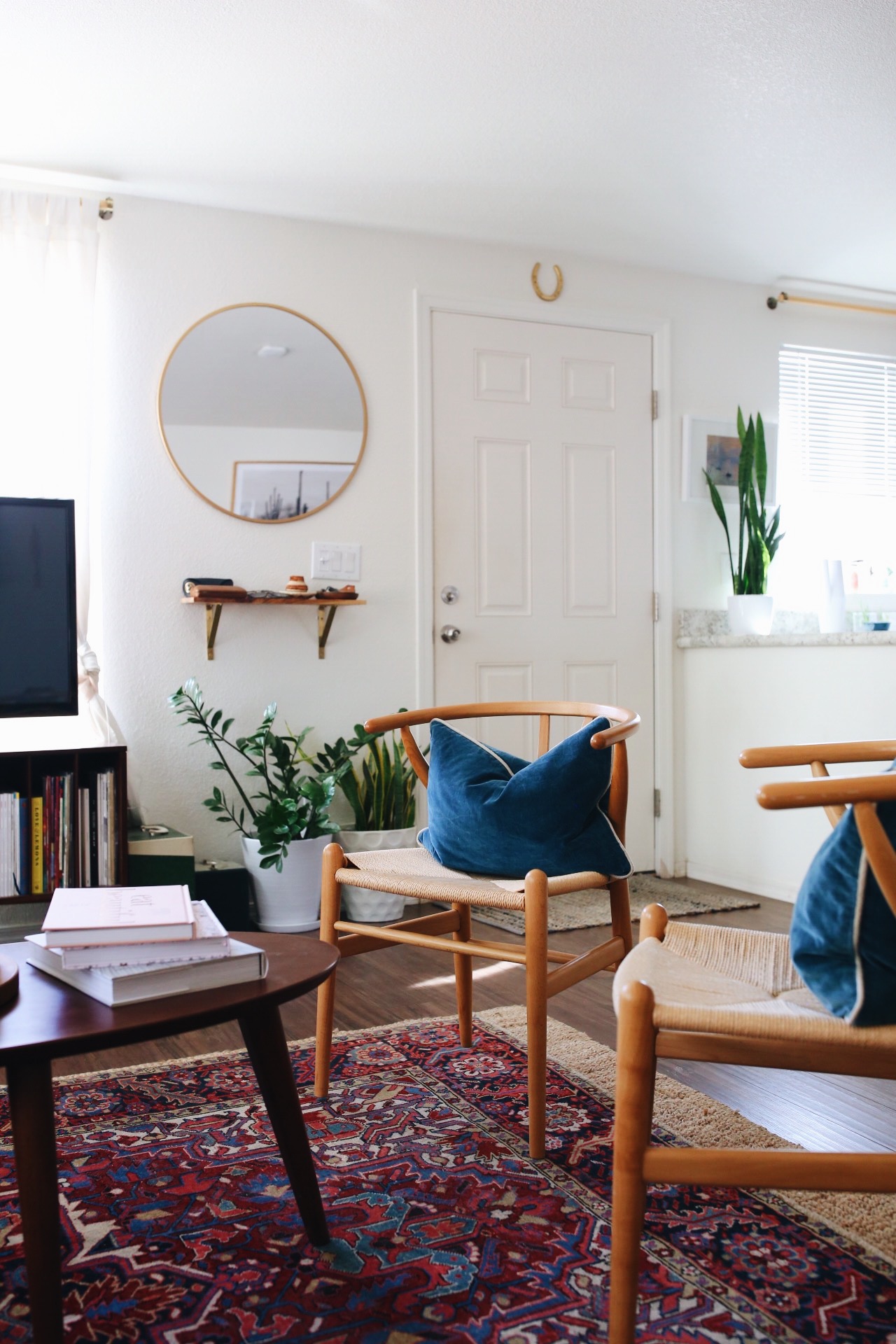 —  I've had the spring cleaning/rearranging bug lately! I opted for switching out our usual vintage arm chair for these wicker and wood wishbone chairs for a fresh look. I'm still on the hunt for the perfect coffee table, but in the meantime this Urban Outfitters sale section score has treated us well.
— Our very own Peter Pan (or Peter Rabbit on other days)! Peter is the most cuddly of our kitties and can often be found sitting right here, watching for birds and taking in the breeze! The chair he's chilling on was a vintage find that Scott scored at a local market right before we moved into our house! It's a favorite around here, for sure!
— Call me superstitious, but I LOVE a good horseshoe — especially when it's painted gold and hung up above our door for good luck! Did anyone else have these in your home growing up? I always did, so having this one, that we found in a vintage shopped and cleaned up, hanging above our door feels so special.
I hope ya'll are having a wonderful Easter week! We're spending it with family and friends and taking a little time to relax! Also, here's to an amazing new month!
-Chelsea xo