Thanks to Zappos for sponsoring this post!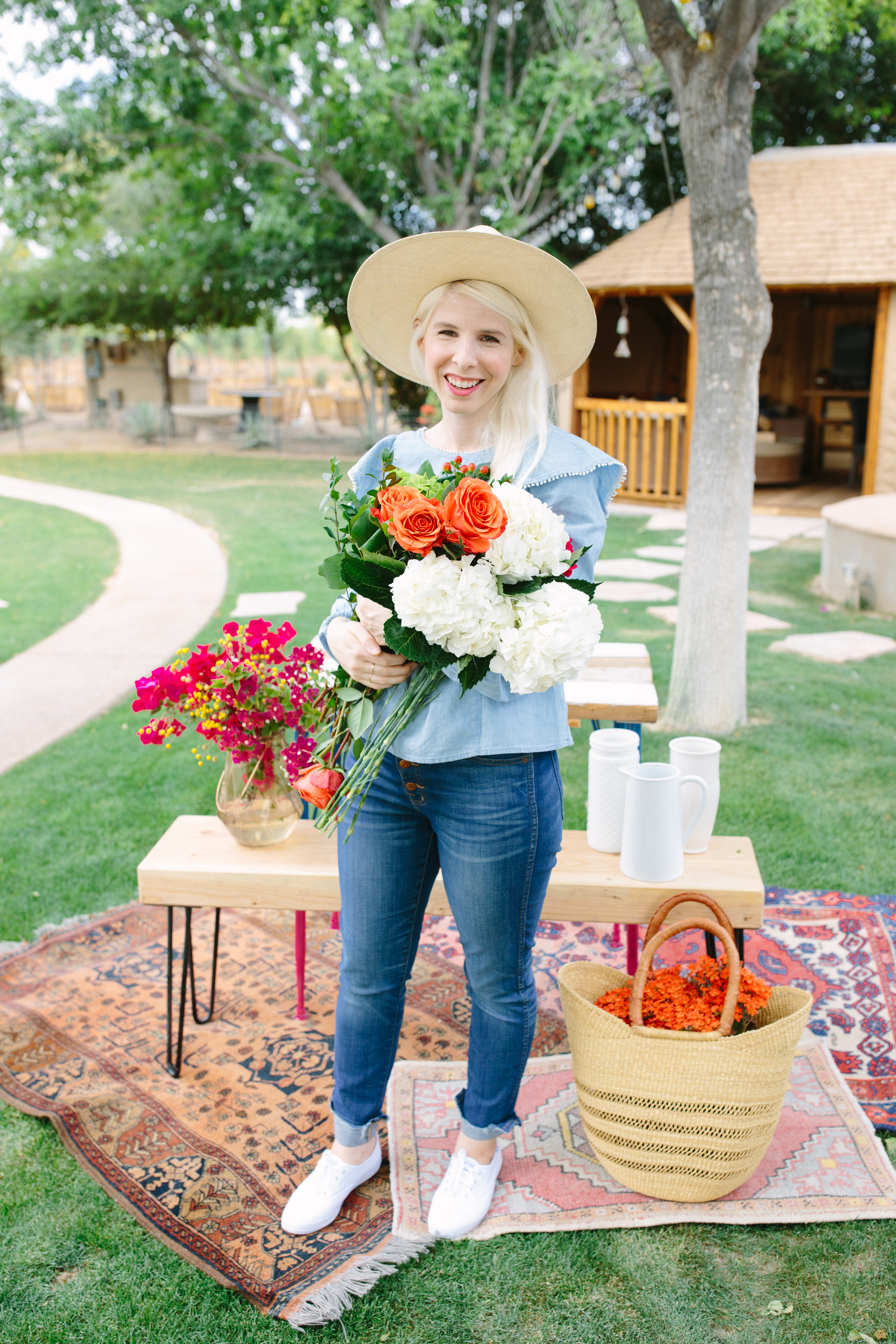 This year I made it a priority to spend more time on my passions — photography, our small business, blogging and floral arrangements to name a few. I am by no means an expert in any of these professions, but each passion brings so much joy to my life that it only makes sense to focus more of my time on each (especially with a whole new decade of life right around the corner). When the folks over at Keds and Zappos reached out about their latest campaign, focused on what it means to be a woman in this day and age, it felt like such a natural fit! I've actually been rocking Keds since the early days, and have very fond memories of one of the greatest and most influential women I know wearing them for as long as I can remember — my amazing grandmother.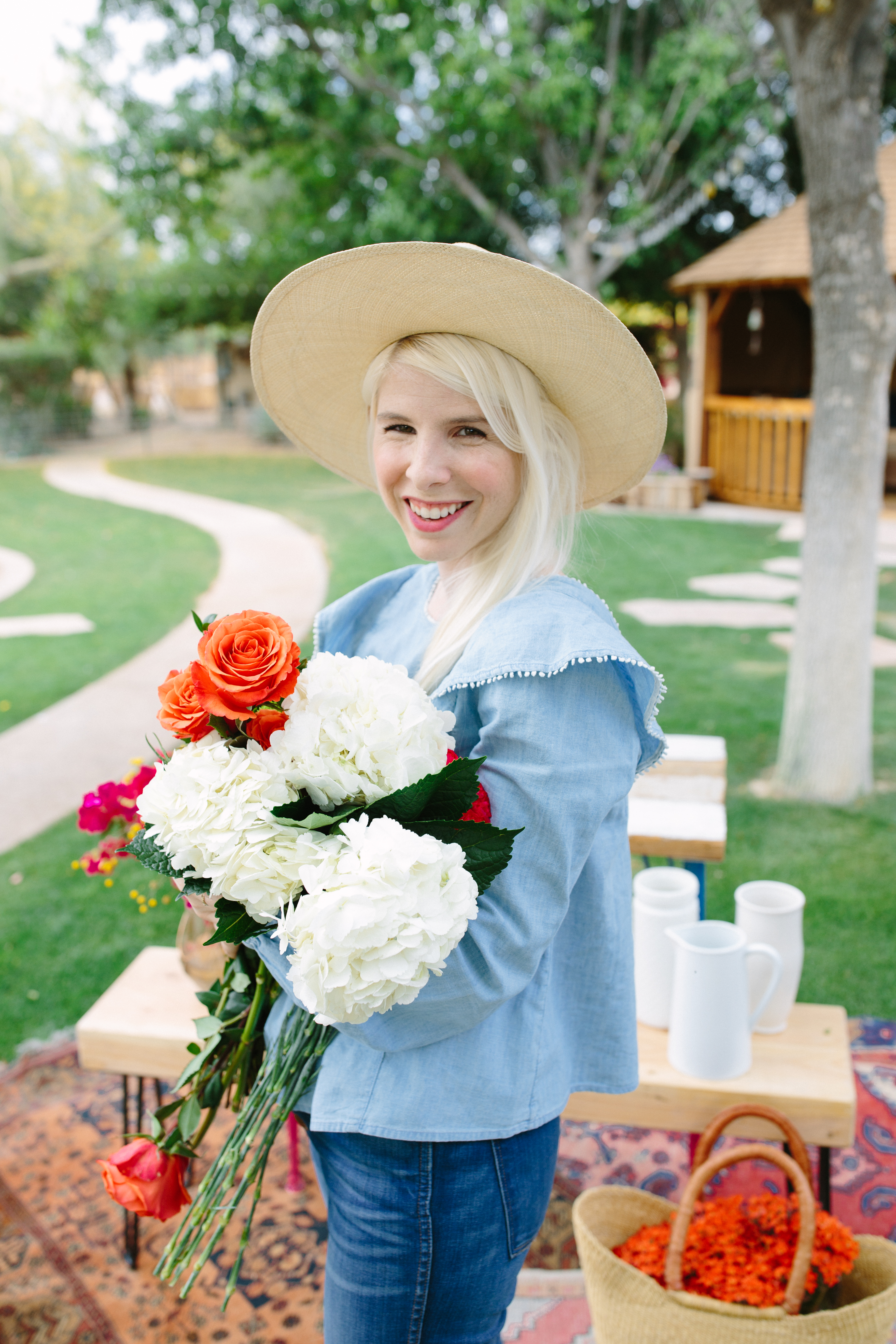 Keds have been designed and created for women since 1916 — that's over 100 years of supporting strong, confident and empowered women in everything they do. Lately, I've been rocking my classic Keds Champion CVOs while working on my passion projects for the year — more photography, more time focused on our small business, more blogging (working on it!) and of course — more florals. Keds is an urban, style-driven brand that is perfect for all occasions and outfits, which makes them so easy to incorporate into my everyday wears, no matter the occasion.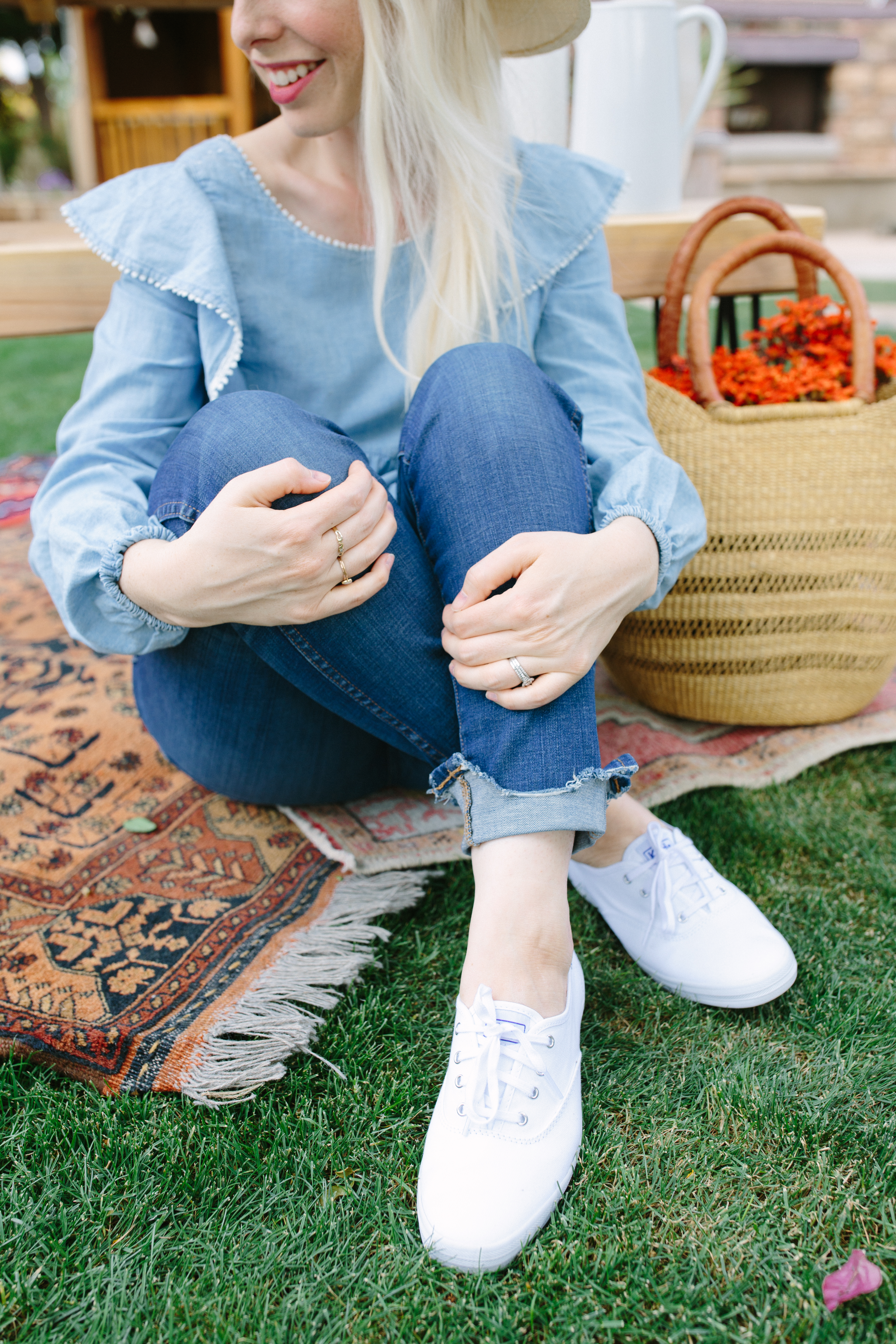 It's true that I've loved flowers since I was a little girl — in fact, one of my favorite photos of my mom and I was taken in a beautiful rose garden when I was just months old — I guess you could say my mom wanted to start my passion for florals early. I'm by no means a professional, but I've loved helped creating floral arrangements for our home and get-togethers over the years. I find myself being super inspired by the seasons, color palettes and most importantly — incredible women who are taking the floral industry by storm. A few of my favorites include locally based The Petal Theory and California's own Thistle and Honey (who does incredible work with Alicia of CITNB often). I'm hoping that one day I might be able to learned from these incredible ladies — floral workshops anybody?!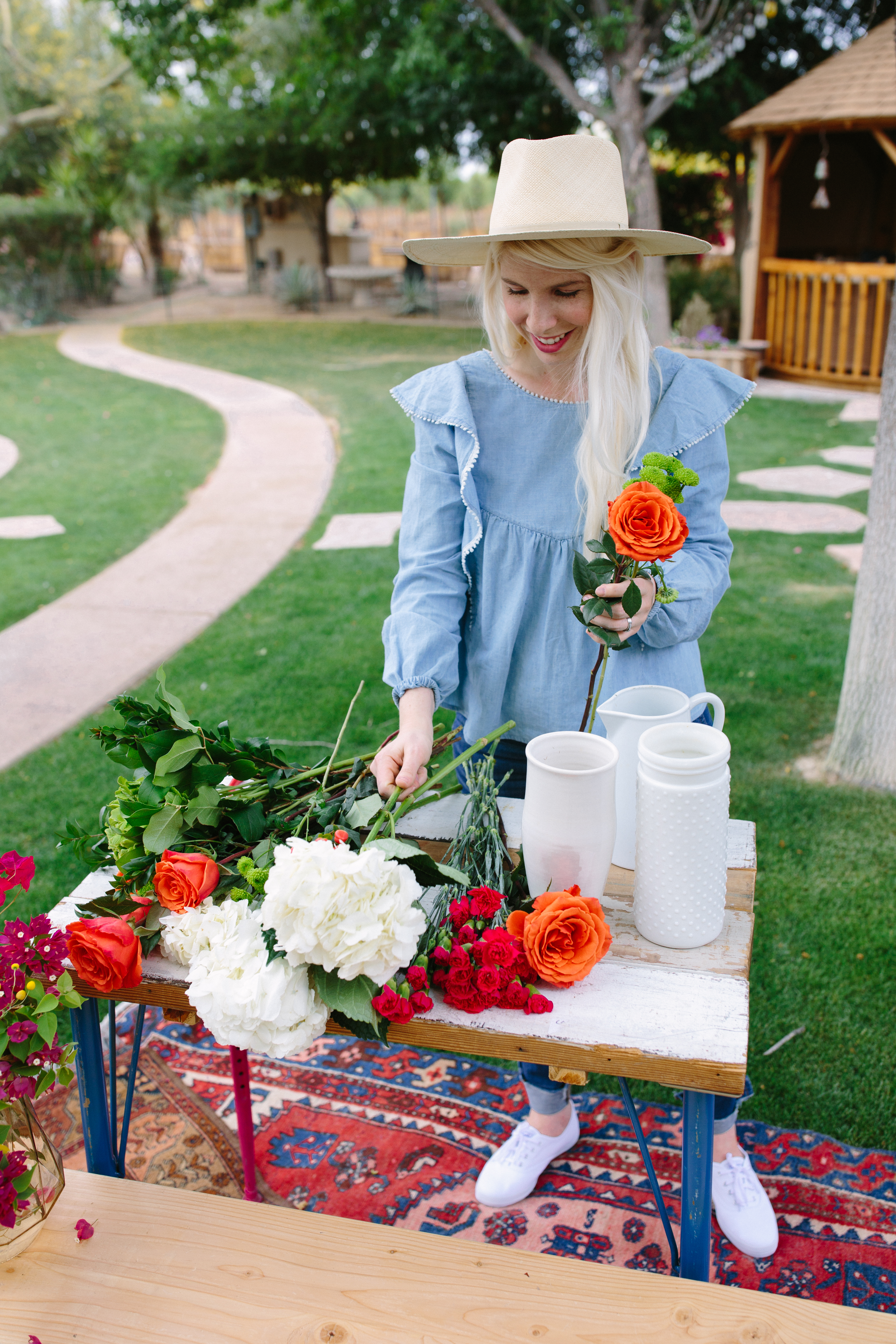 Along with this iconic style, Zappos also offers fast, free shipping on a wide range of styles, a 365-day return policy and world class customer service — a concept that fits perfectly into my busy lifestyle and those of other modern ladies!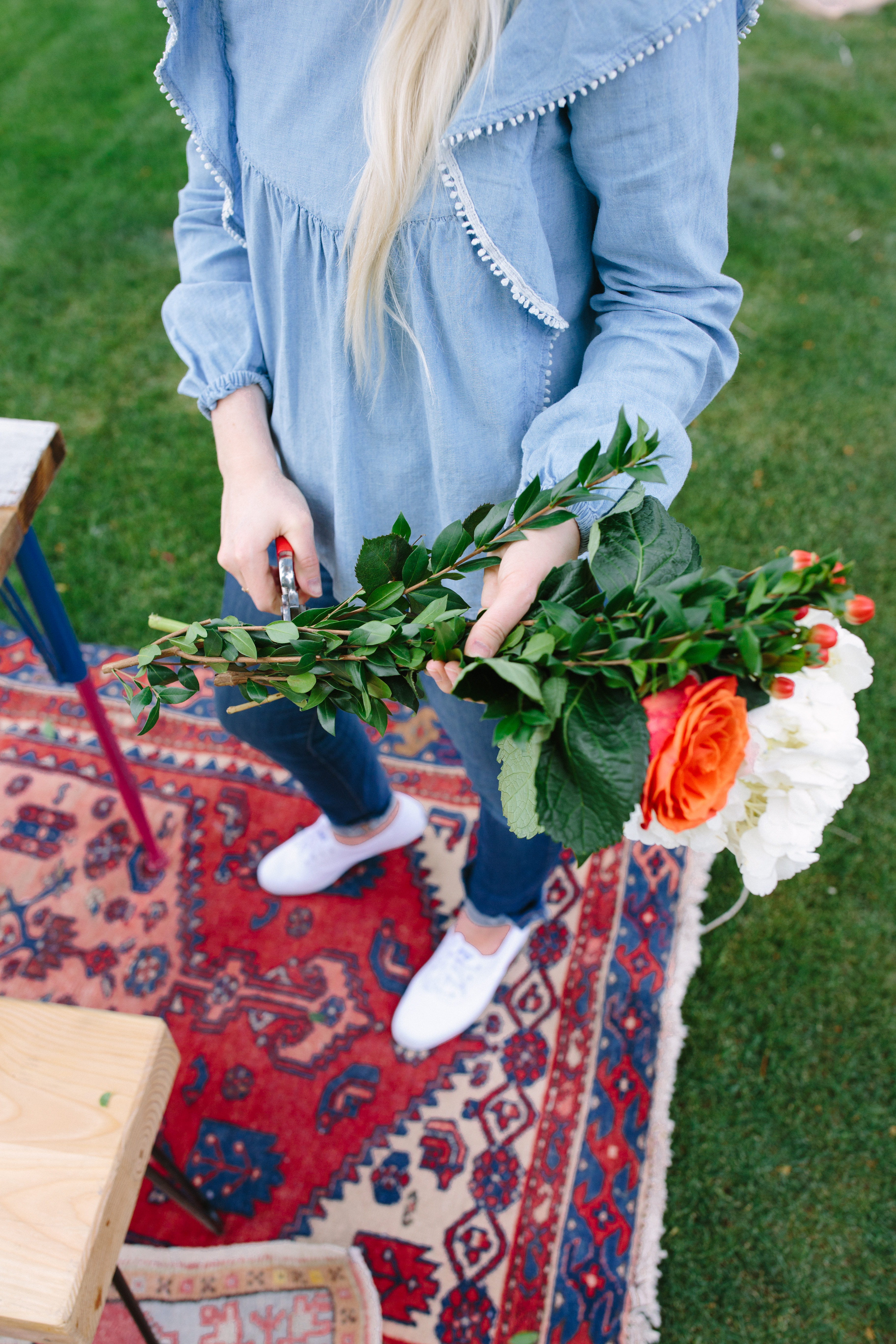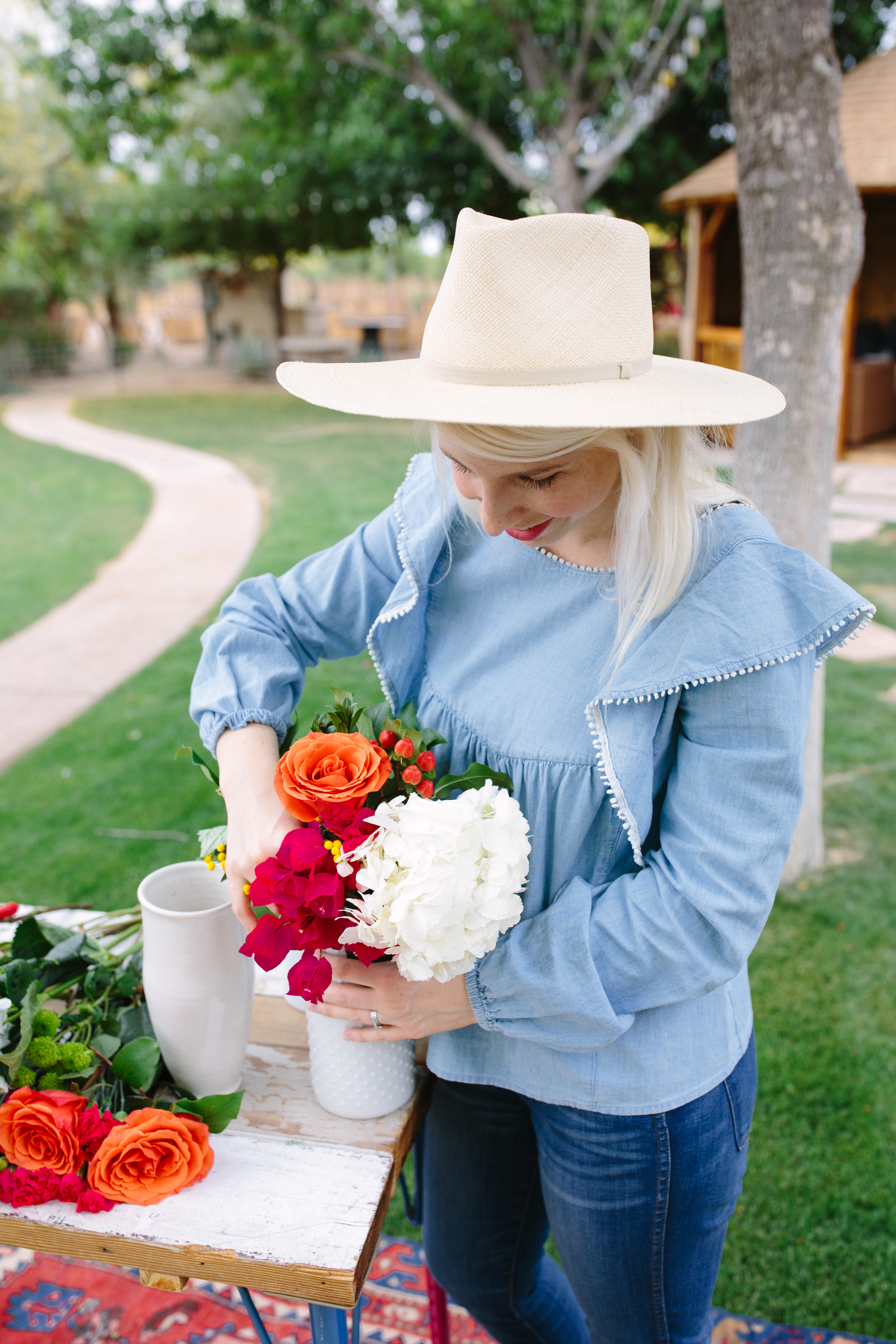 With spring now in full bloom (and peeks of summer starting to shine through here in Phoenix), I've found myself drawn to bright hues with touches of white. Our bougainvilleas are currently showing off and are bringing so much color to our outdoor space. I may have snipped a few small branches to add into my bouquets, along with these tiny, wild yellow flowers that pop-up all around our yard this time of year.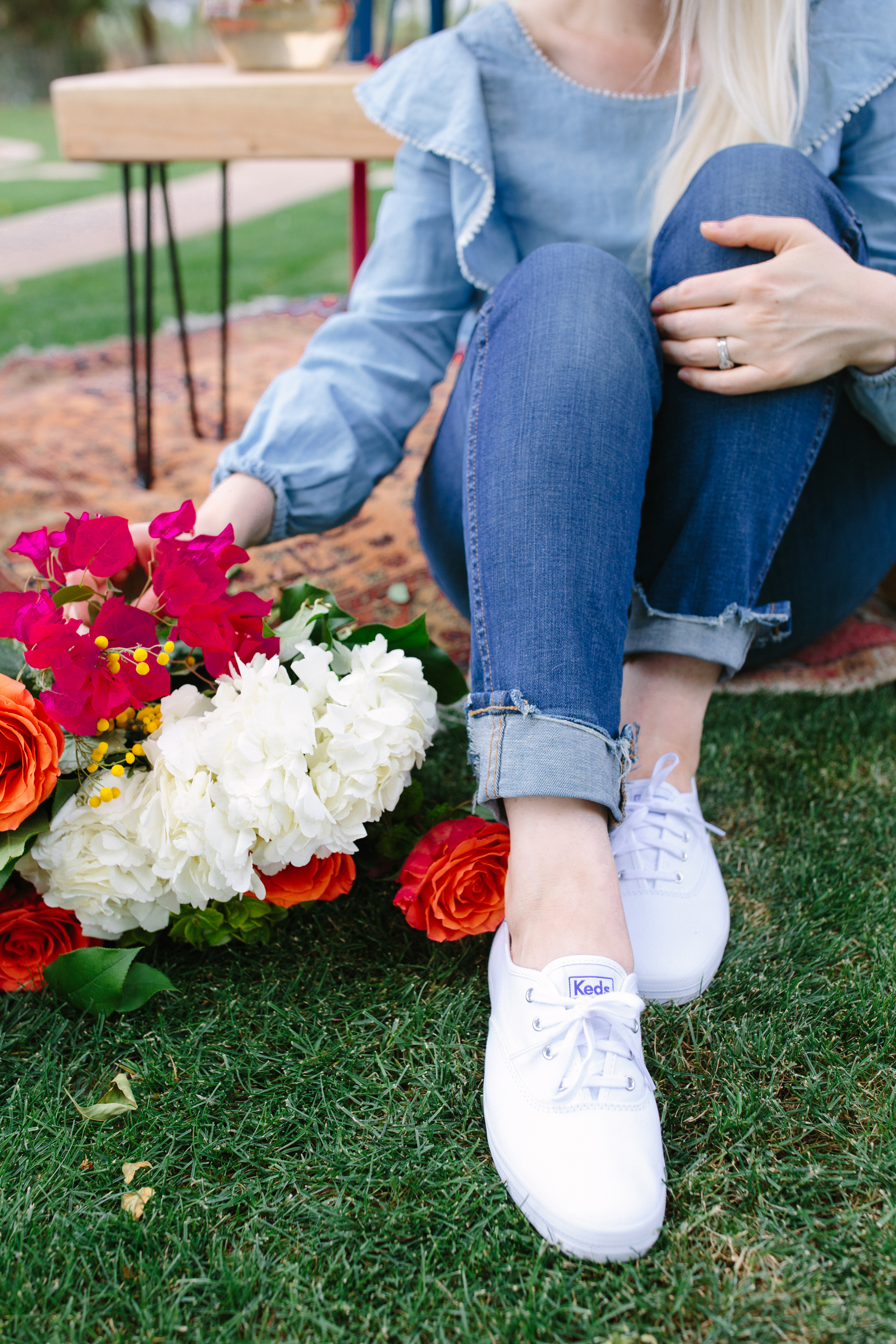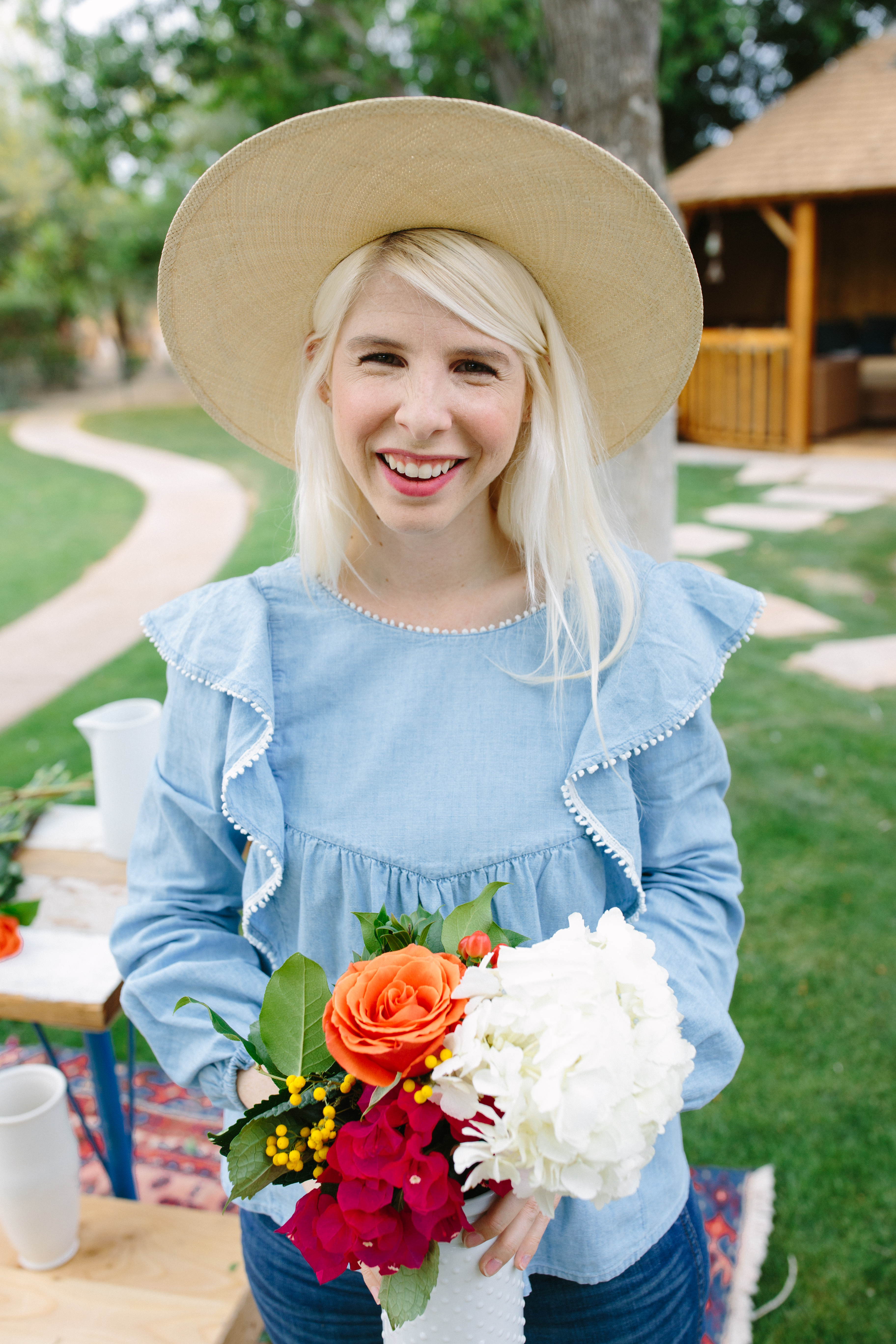 Getting to partner with Keds on this campaign feels so, so special, as so many amazing women in my life have also rocked these iconic shoes. Keds is committed to empowering women to be who they want to be and go where they want to go, which you know is something I am ALL about! I would love to hear what kind of connections you have to the Keds brand and what kind of passions you've been exploring more this year? I hope everyone has an amazing week!
-Chelsea
SaveSaveSaveSaveSaveSaveSaveSave
SaveSave
SaveSave
SaveSaveSaveSaveSaveSaveSaveSaveSaveSave
SaveSave
SaveSaveSaveSave
SaveSave
SaveSave
SaveSaveSaveSave