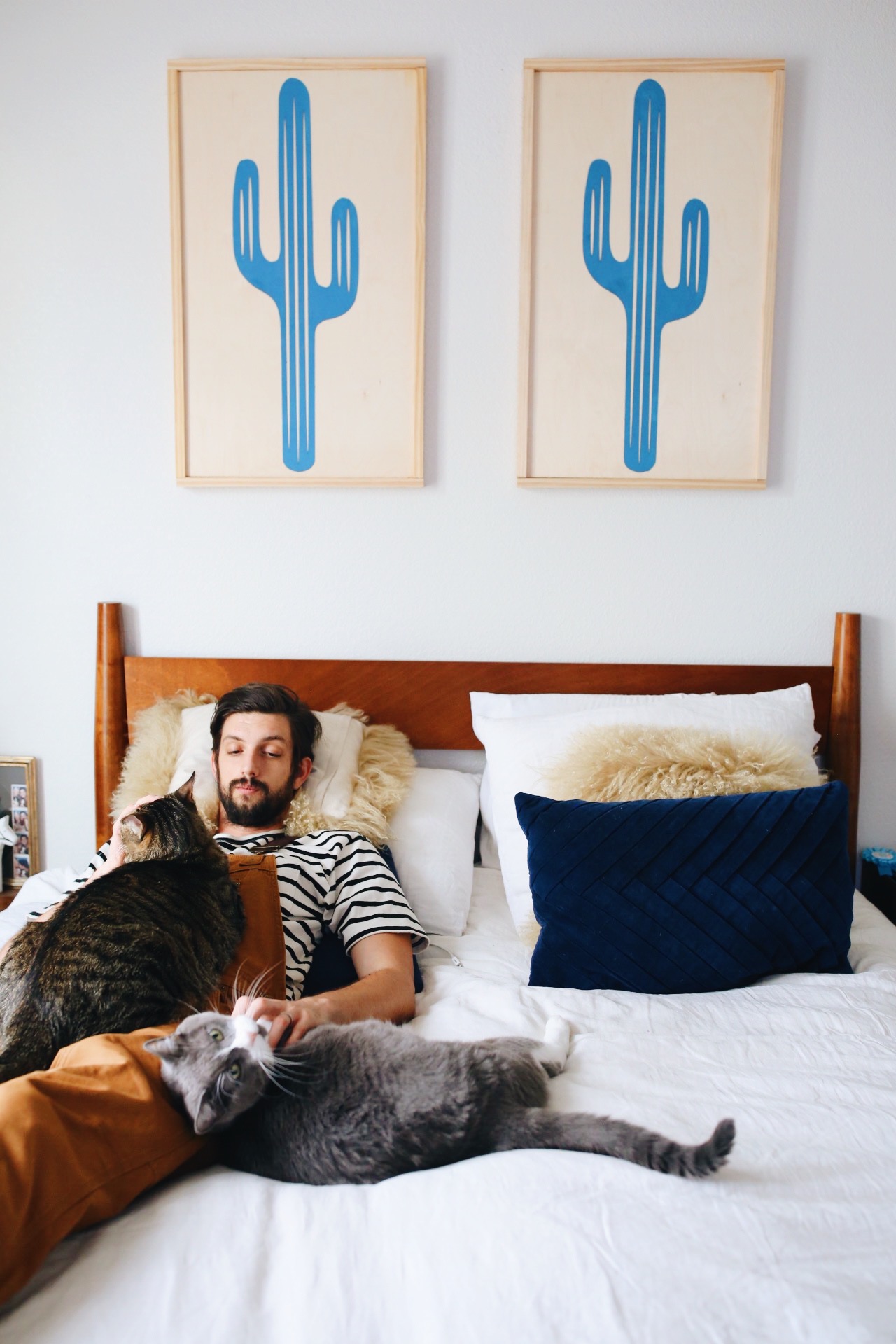 And just like that, July is nearly over! I'm not gonna lie, but July has been on HOT month around here and I'm just fine with bidding it ado. However, July has brought us some sweet moments — our baby boy continues to grow and grow (and kick more each day)! We bought his crib and it's already set up in what will be his nursery (can't wait to share his space once it's more complete). My best friend, Courtney, has officially moved back home (I am SO happy to have her here for baby boy's arrival), and I'm already planning for all the coffee and brunch dates that are ahead for us! And last, but certainly not least, today we're celebrating SEVEN years of our small business, Citizen Home Decor! Anyways, ready for a few recent peeks into our home + thoughts during the month of July? Without further ado —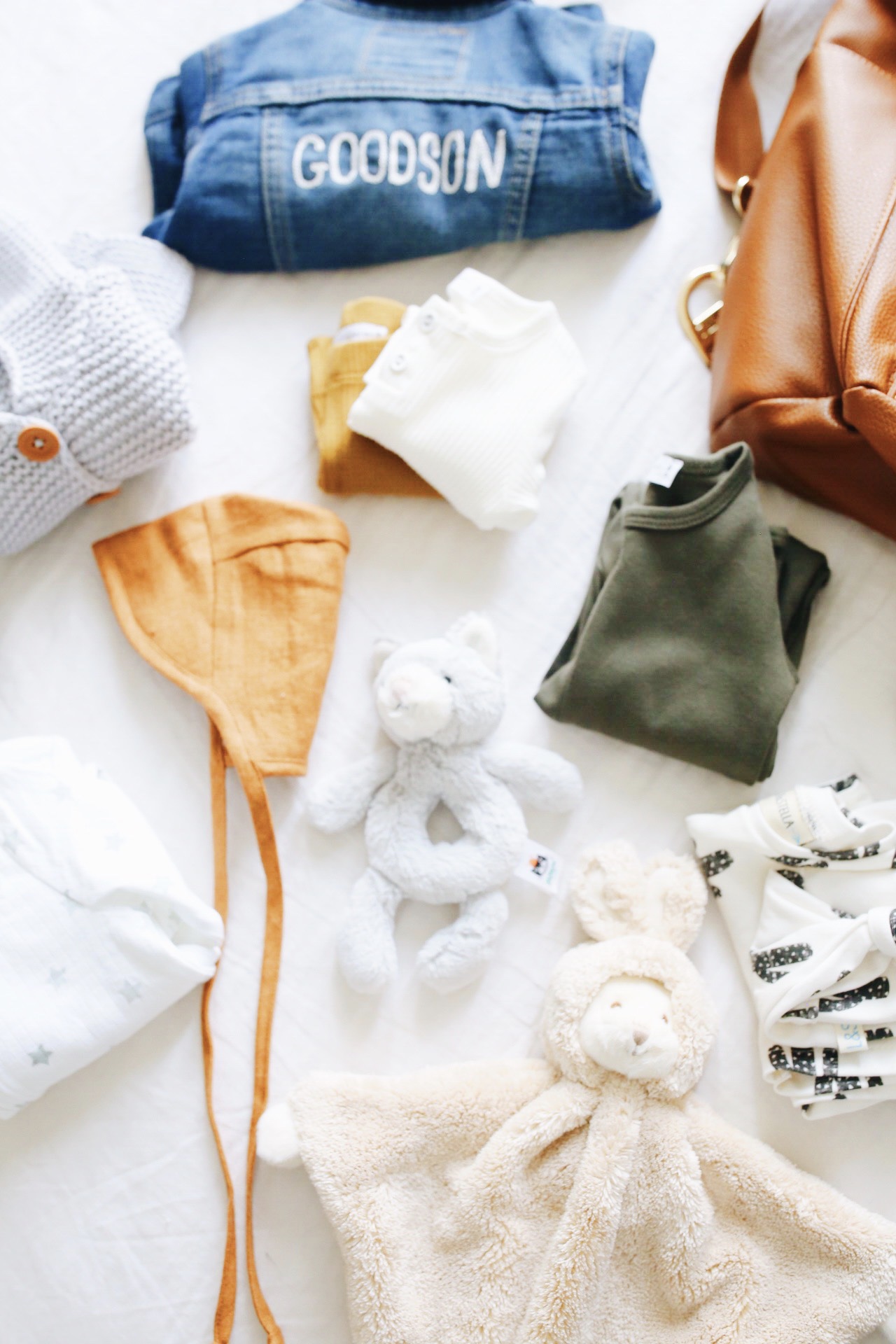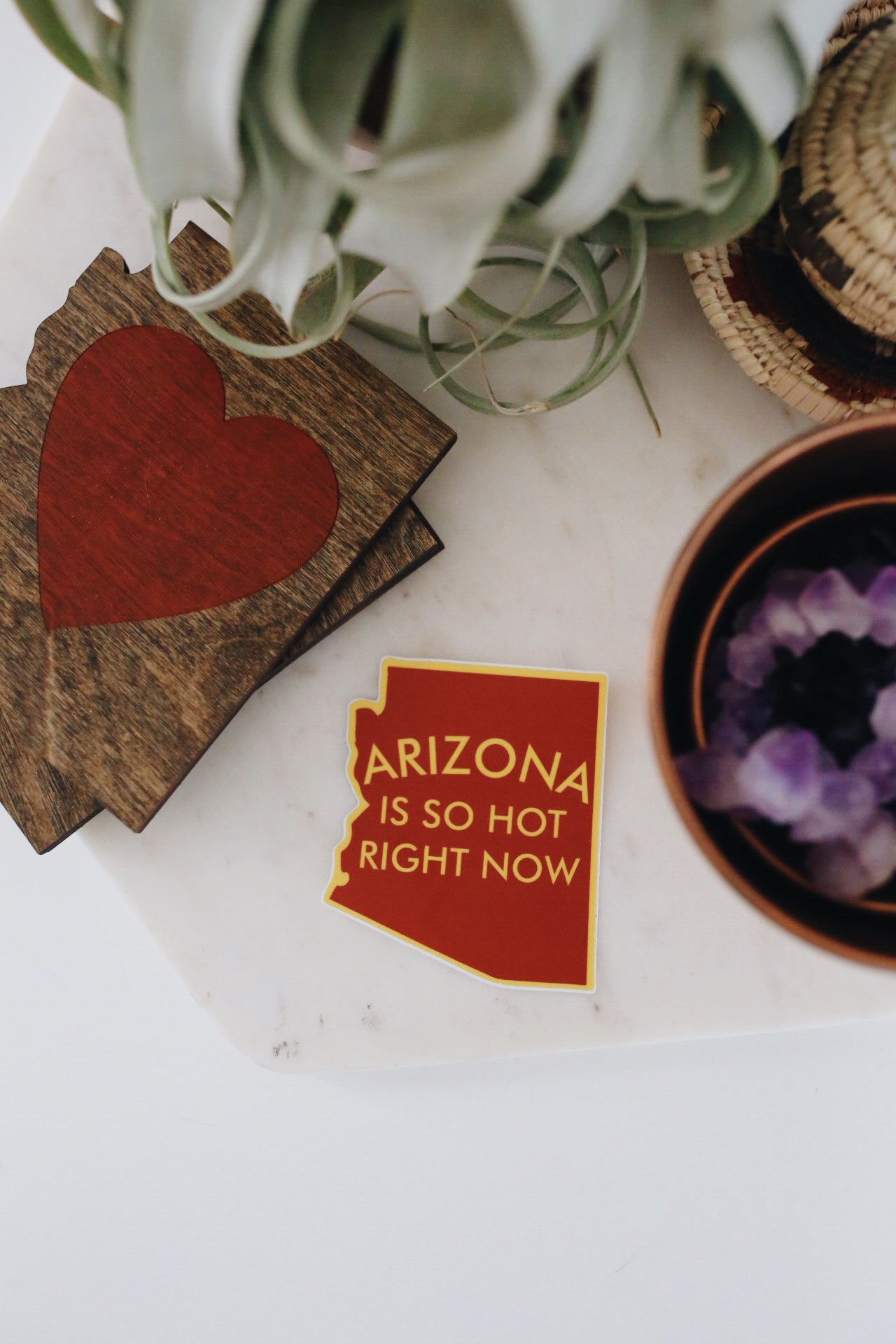 — I've been mulling over what to put above our bed for months now! I LOVE our handmade, woven macrame hanging by Woven by Ro, but it just felt like the right time to change up this space (Scott is also working on making a new headboard for us — stay tuned to see)! Anyways, I've been thinking of a duo that would complement our space well and on the morning of the 4th of July it finally hit me, two blue cacti in the same style of the beloved leaf paintings that Scott made last year! Anyways, I am SO happy with how they turned out and since so many of ya'll said you loved them as well, we decided to put them up for sale in the shop! You can grab your own here! 🙂
— The baby goods are starting to pile up around here and ya'll, everything is SO cute! I posted a video on IGTV recently sharing all about my favorite items we've either bought or have been gifted so far. A few of my favorite pieces include those little bodysuits from Jamie Kay, the Briar Handmade bonnets and baby boy's custom Levi jacket! If you guys have any favorite online baby shops, please share — I am ALL ears!
— A saying that couldn't be more true right now! It has been HOT, HOT, HOT lately — like 117 degrees and counting! We've been trying our best to beat the heat lately and have found ourselves doing a lot of the following — mall walking, eating lots of shaved iced (thanks to our new Little Snowie machine!), working on finding the perfect maternity swimsuit (I just ordered this one — fingers crossed it's a good fit!) and going to the movies! What has been your go-to, beating the heat activity so far this summer?
Ok, I hope you guys have a wonderful week! Scott and I kicked things off by celebrating Citizen HD! It's SO crazy to think that seven years ago this small business of ours was just a dream — one that was all started with a handmade, wooden Arizona state plaque! To celebrate, we headed to an old classic, Red Robin, and ended the evening by working on projects next together with our baby boy and kitties in tow. Life sure is sweet, friends!
-Chelsea xo