Sponsored by Zappos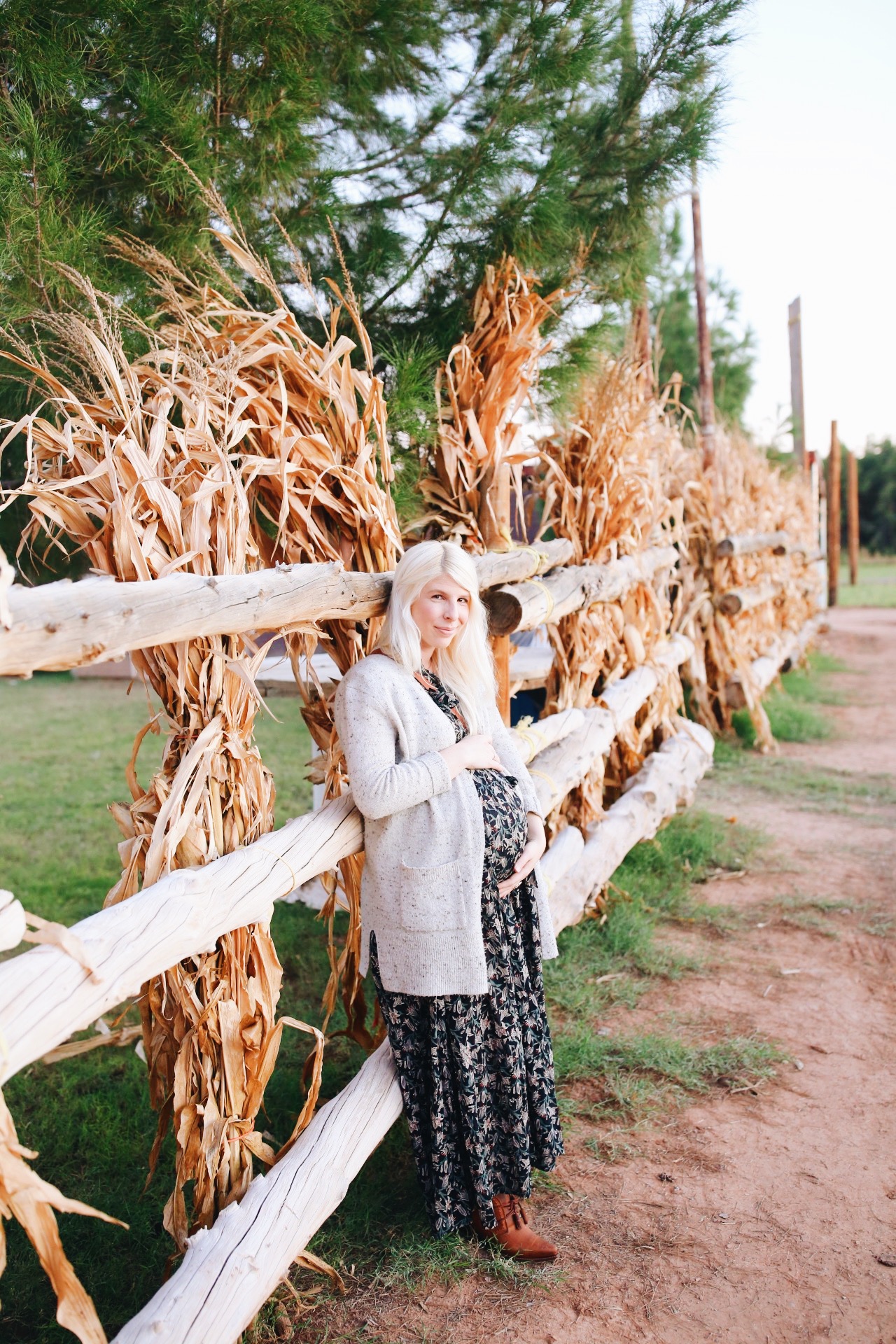 With fall in full swing — and the end of this baby bump in near sight — I've had my heart set on adding a few quality pieces to my autumn wardrobe. Cozy sweaters (to wrap around baby), felt hats (to shade he and I from the desert sun) and comfortable booties for walking around in while we both get some much needed fresh air. Knowing that I might need to give my usual tall booties a break for awhile (at least until I get my pre-baby balance back — I've been so clumsy the past few months), I've been on the hunt for a low pair that would go with everything and would be super comfortable to go on long walks in with baby boy in tow. After spotting these, Two24 by Ariat Javea booties — I knew I had found the ones!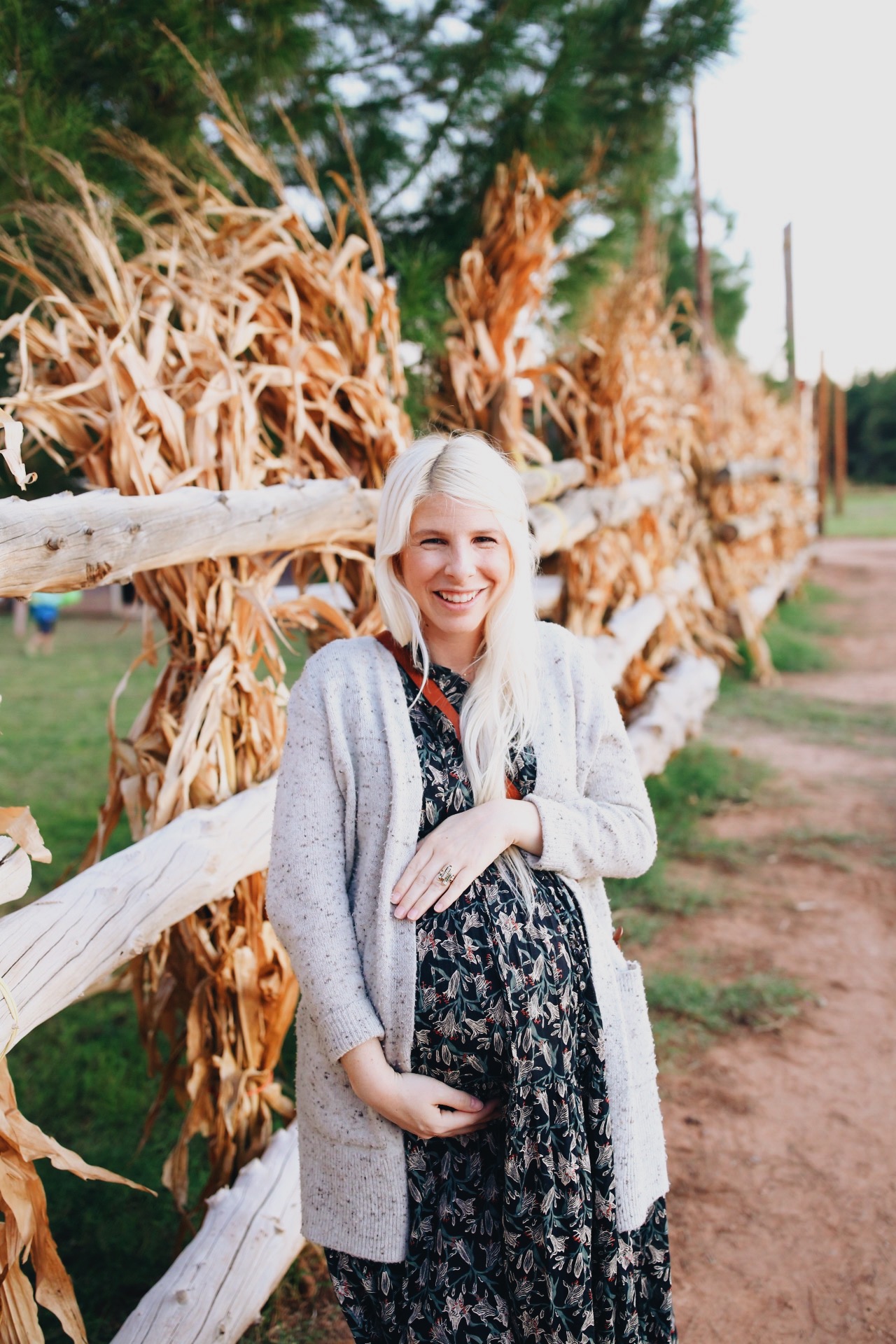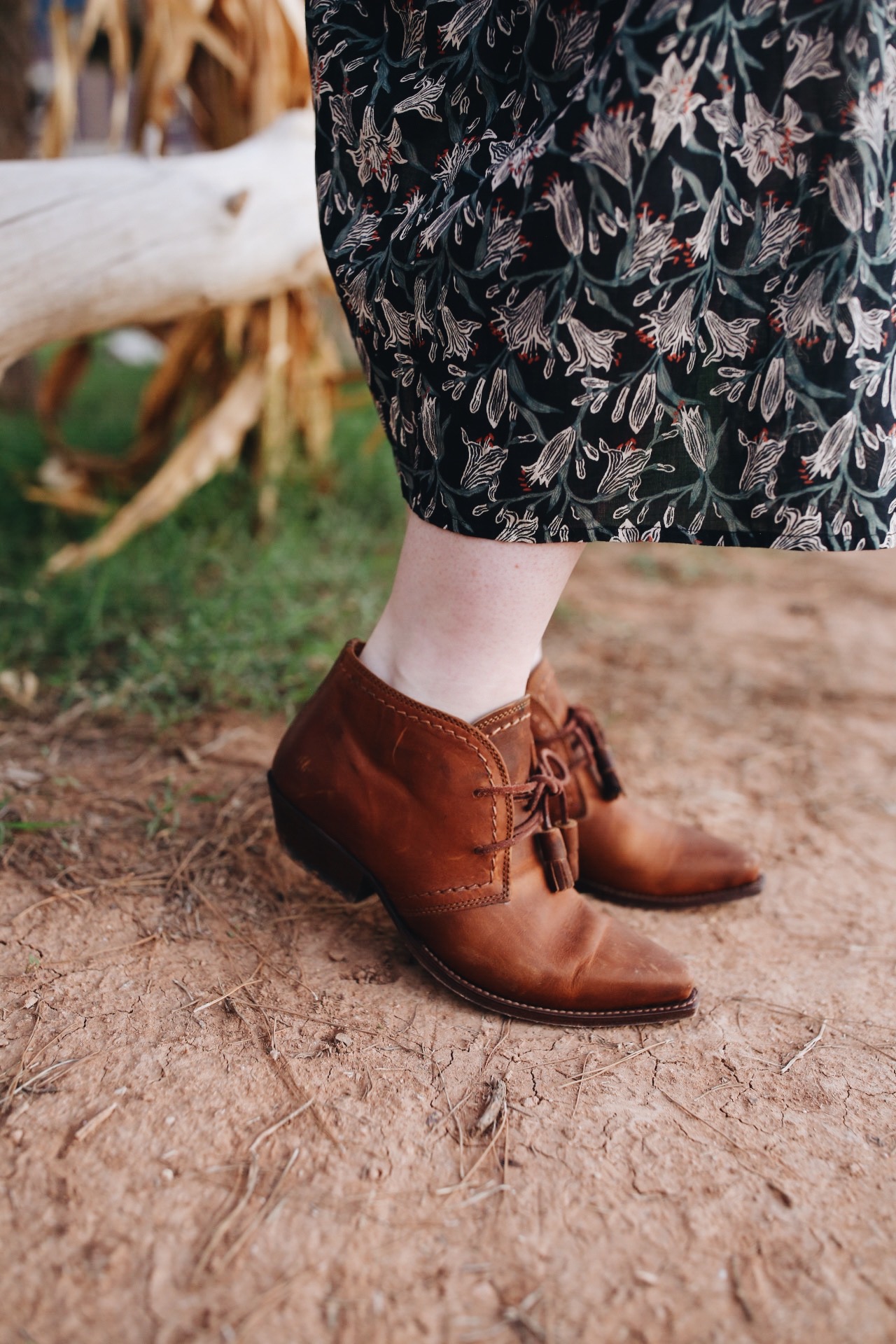 If ya'll aren't familiar with Two24 by Ariat, they're a brand that prides themself on artisan craftsmanship with the use of the finest leather, classic silhouettes and touches reminiscent of their equestrian heritage. All of which hit home for this gal who appreciates quality, classic styles and equestrian inspired pieces. And knowing that I couldn't wait until this little guy arrived to take them out for a spin, Scott and I headed down to our local pumpkin patch for a walk through the pumpkins, along the corn maze and a hot apple cider for two.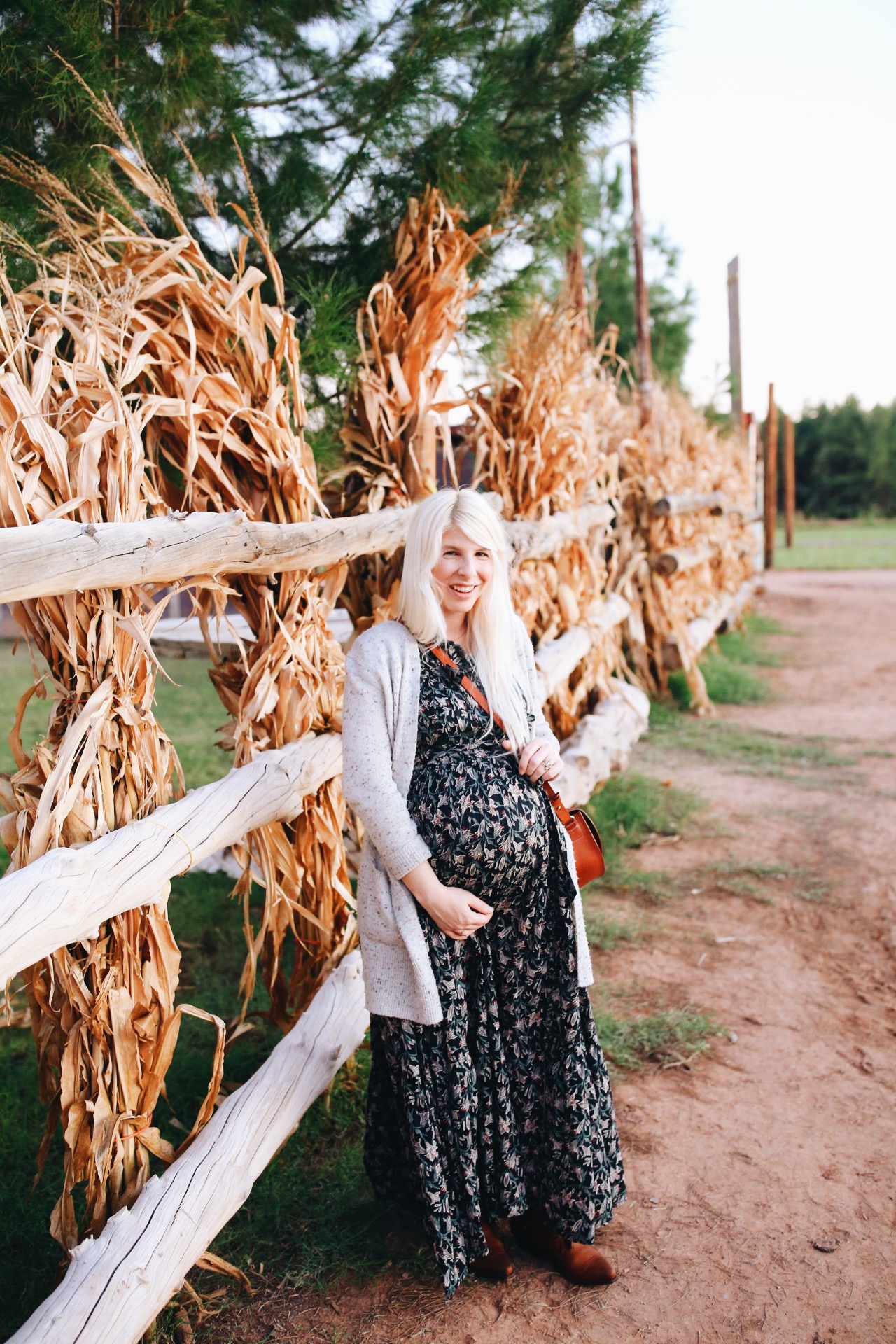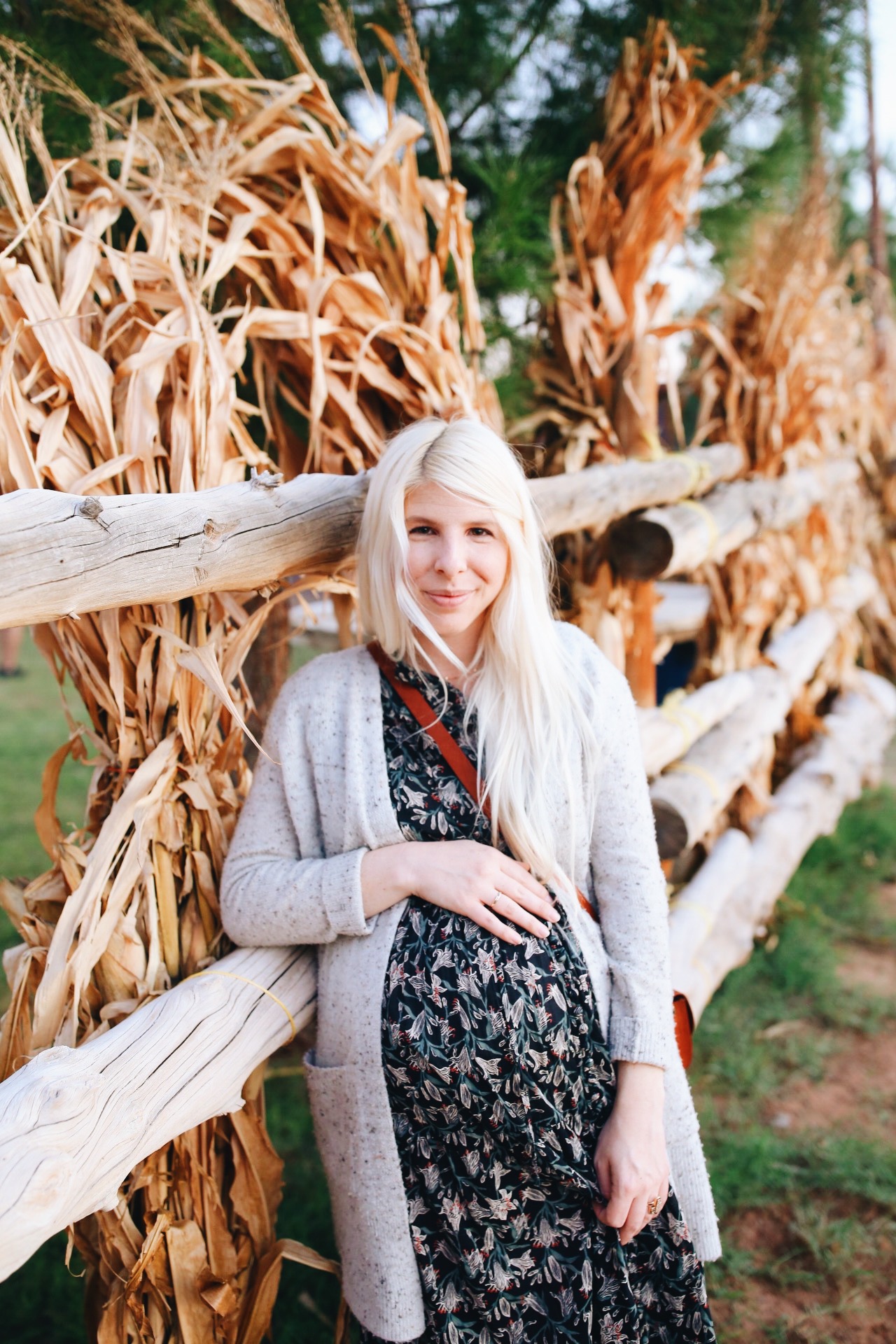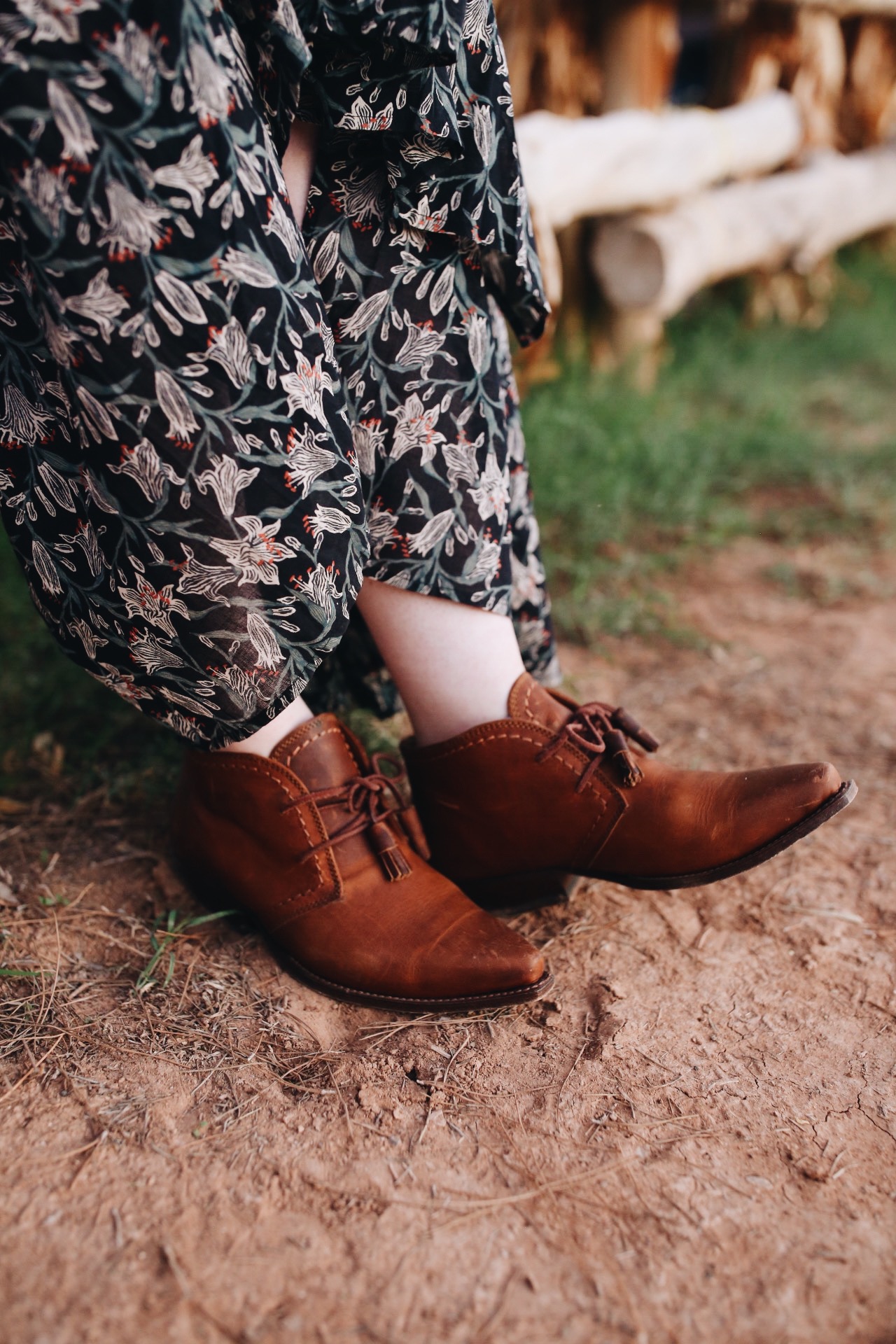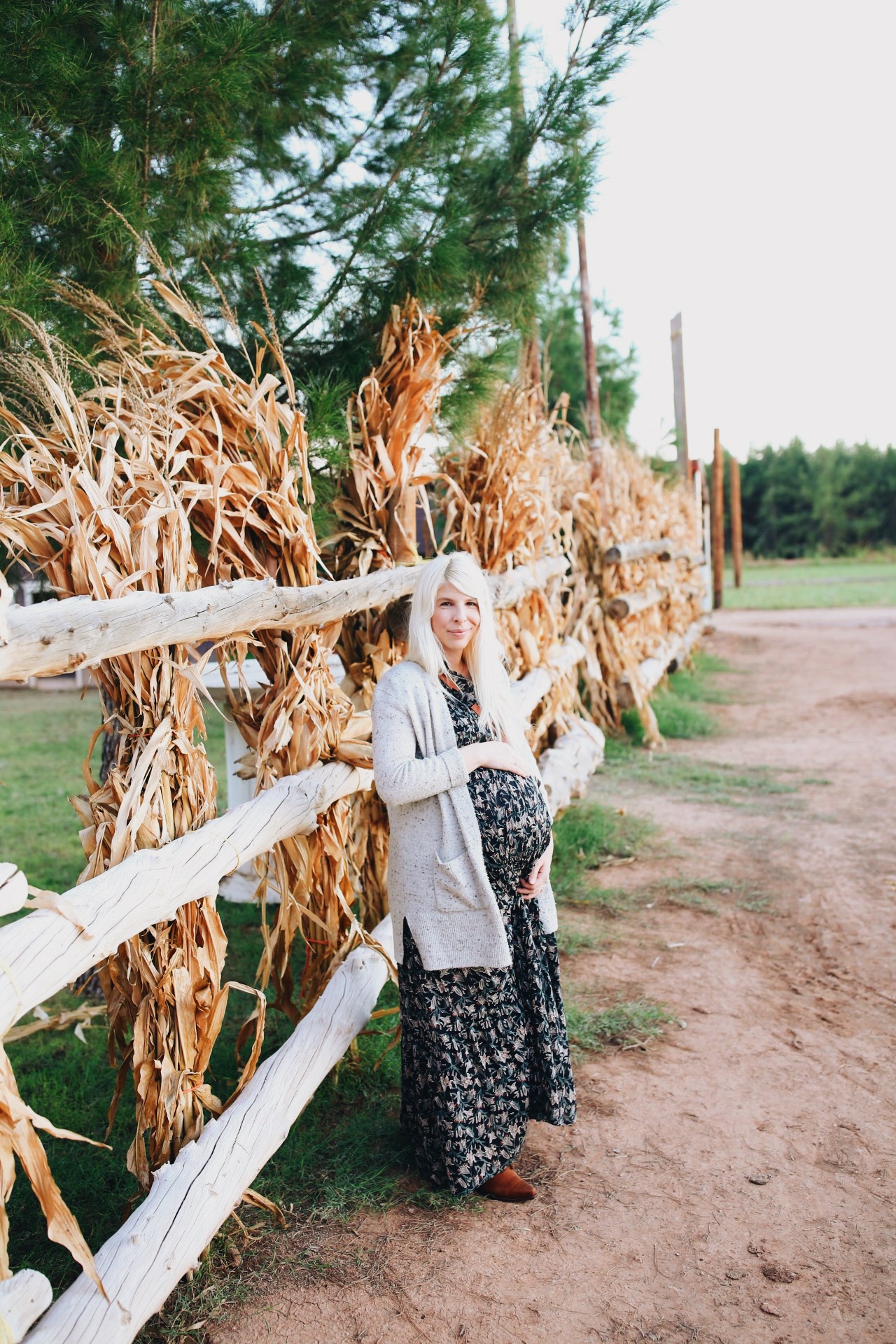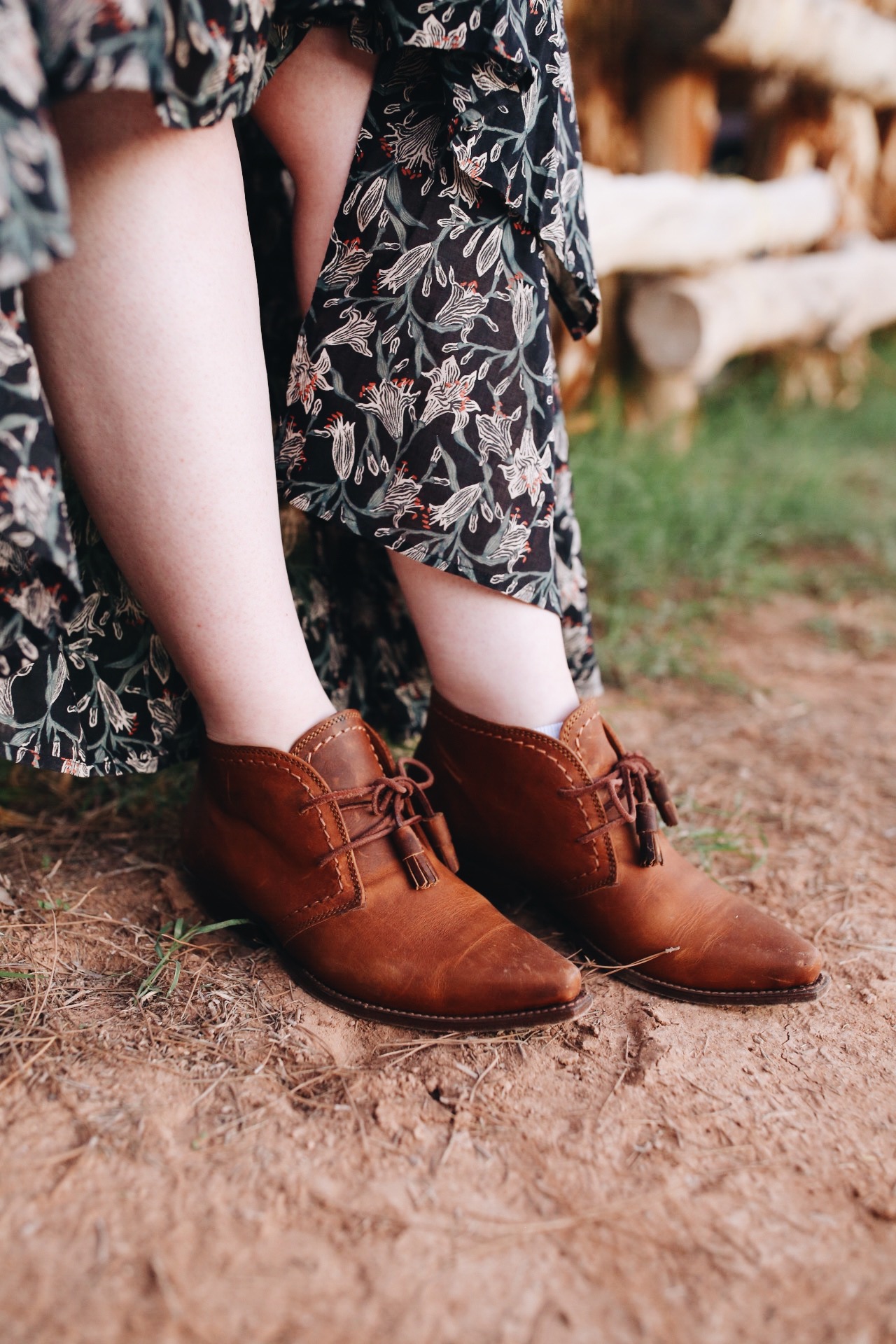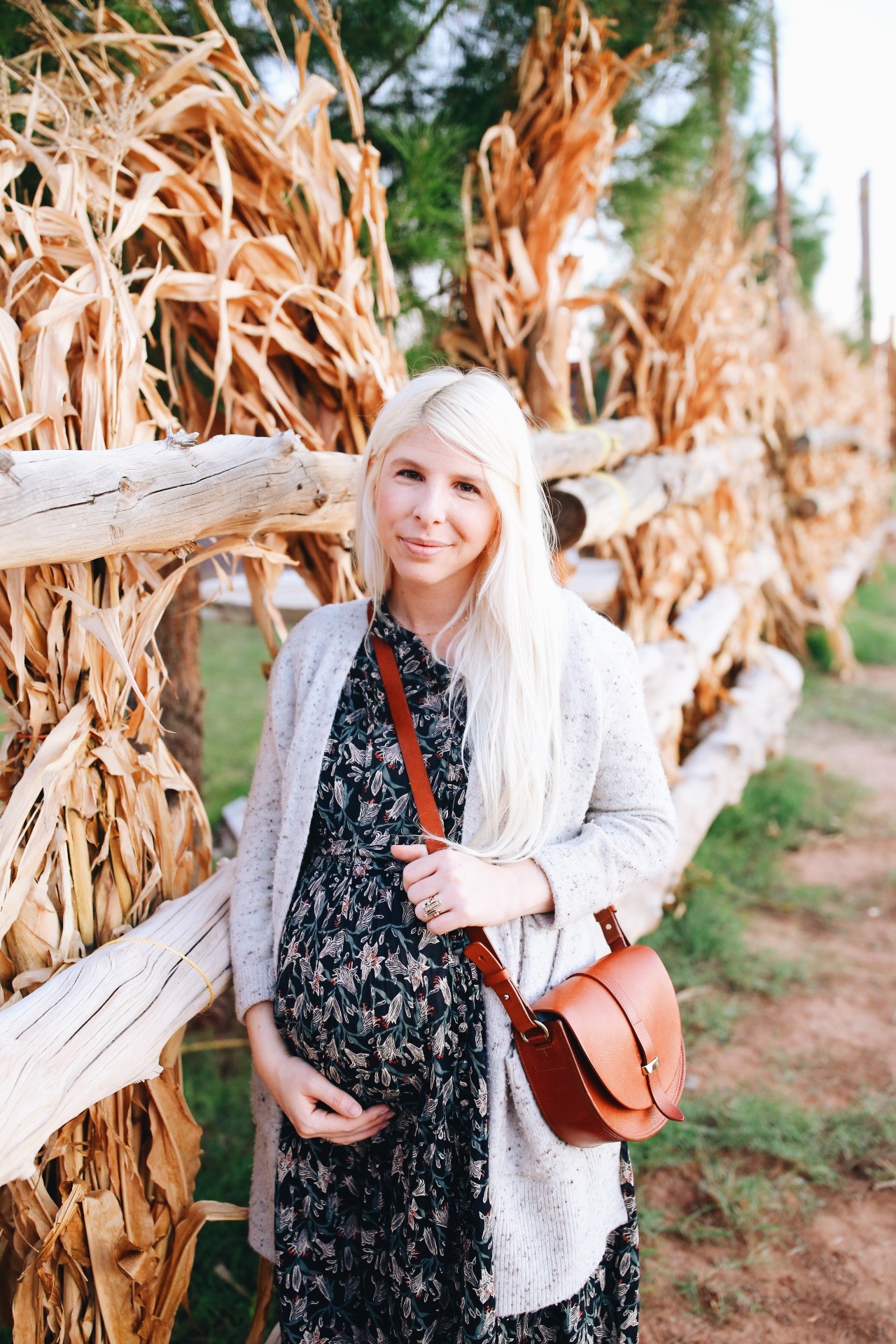 I hope you enjoyed a peek at one of our last fall dates as a duo! Our little guy is due in less than two weeks and we can't wait for him to get here — promise to keep ya'll posted over on my Instagram when he does make his big arrival. In the meantime, don't forget to check out the full collection of Two24 by Ariat at Zappos and be sure to utilize their amazing free 2-Day shipping if you do end up picking up a pair or two for yourself! They have SO many cute booties, boots, mules and more. My girl, Chelsea, is actually rocking a pair of Two24 by Ariat Jubliee mules over on her blog and they look SO cool with her cozy, autumn outfit!
-Chelsea xo