Sponsored by Zappos
Happy December! My oh my — where do I even begin? The past few weeks have been an incredible whirlwind — Ace is just over a month old now (I still need to properly introduce him here!) and we've been just adjusting to life with a newborn each and every day! Since he was born, we've also celebrated Thanksgiving with family from near and far and welcomed the busiest time of the year for our small business. In years past, Scott and I have always tackled our local markets as a team — and this year is just the same, our schedules just look a little different with our mini guy in tow! On the days that I get out to give Scott a break during our markets (usually with my mom and Ace along for the ride), I've been rocking my new BED|STU Rockaway tote (aka the perfect new mom bag) from Zappos! I love how the leather is naturally imperfect and it can hold just about anything I could possibly need for little Ace — which is everything but the kitchen sink (babies need ALL the things when on the go, haha).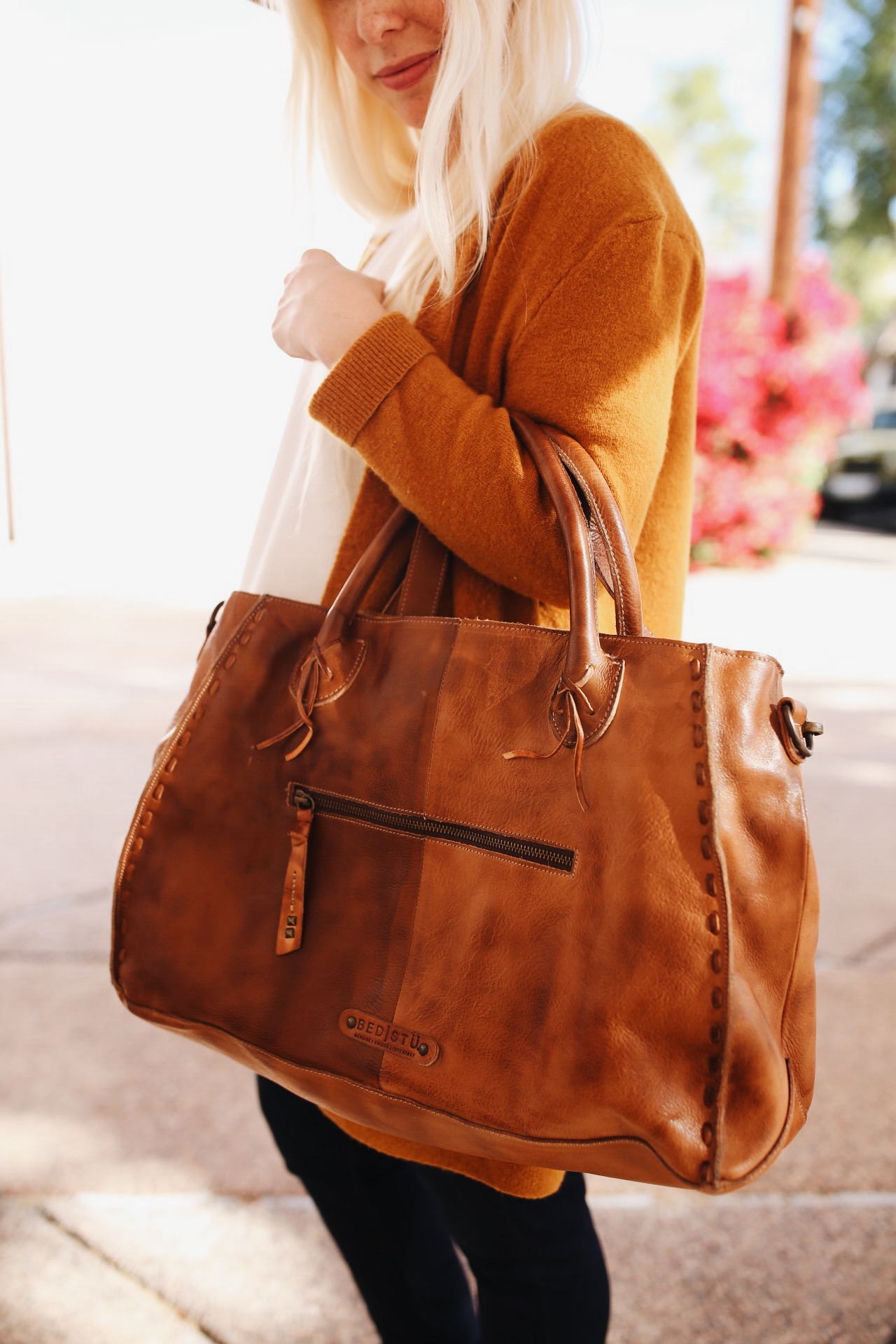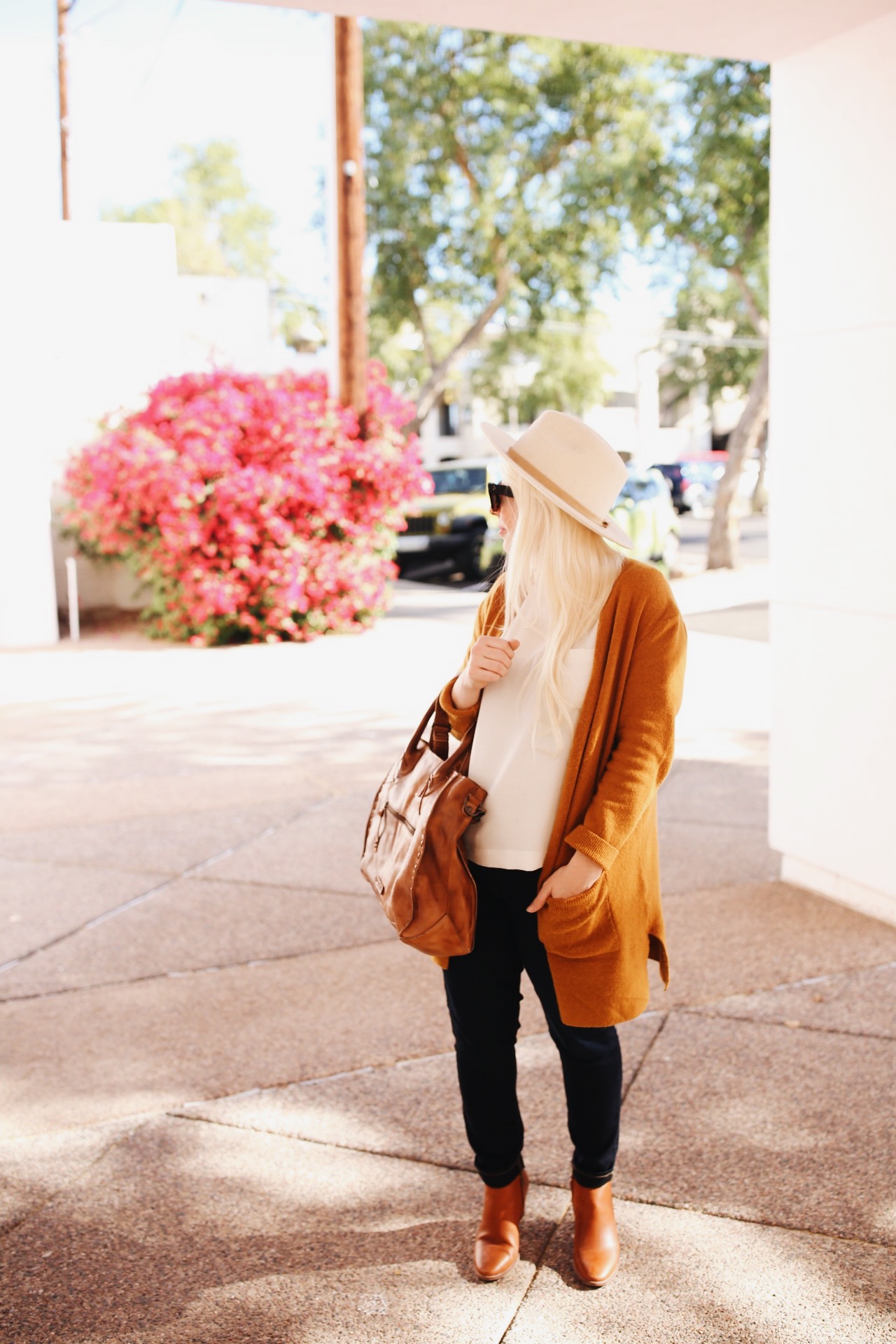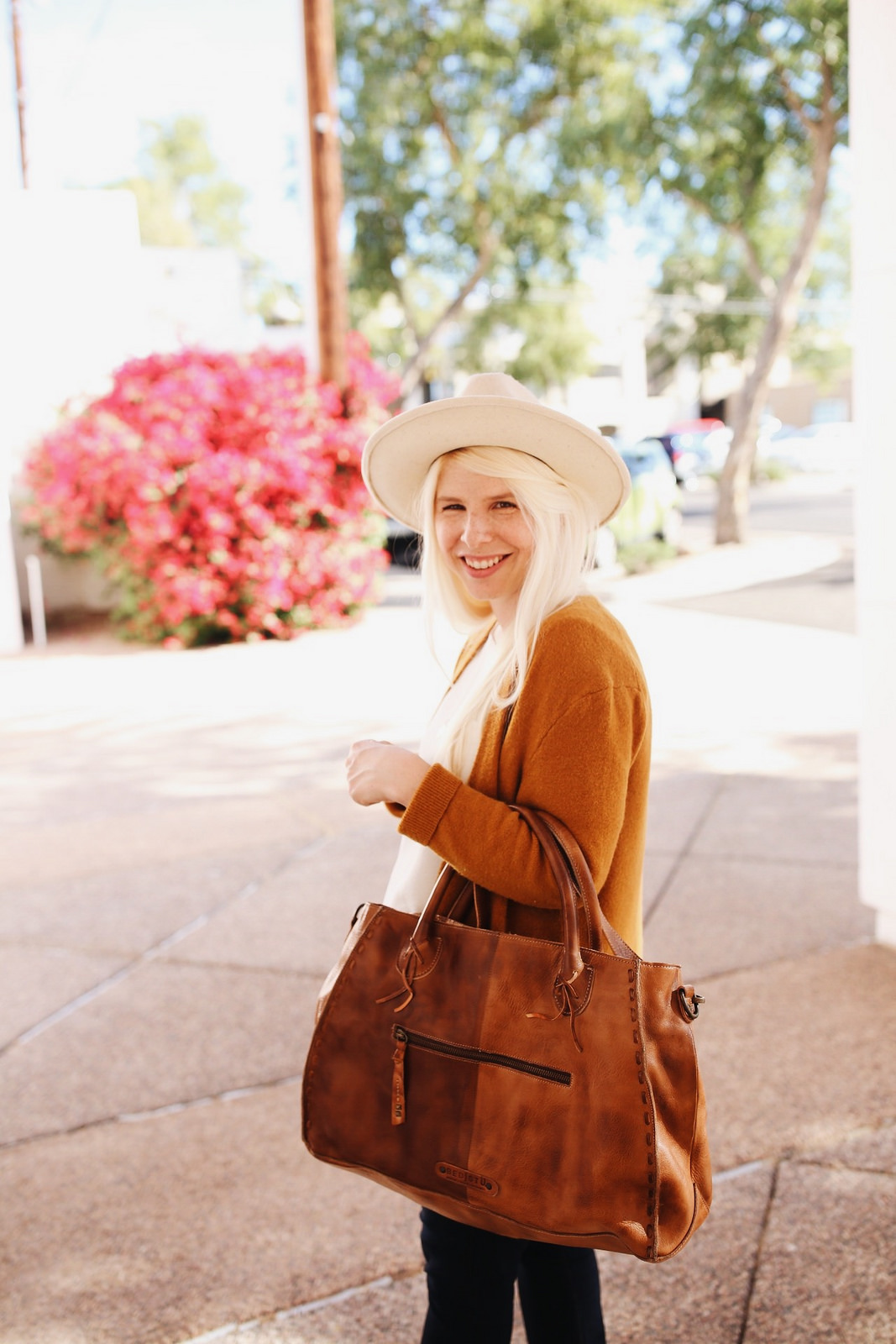 Aside from our weekly markets, our days have been chock full with family time, learning more and more about our sweet guy and getting ready for the holidays! Over the past few weeks, we've also had a few hardships to overcome with our little man (a bad case of jaundice early on and since then navigating nursing and a taking care of Ace's tongue and lip tie — which he's doing so great with now post-procedure), but each day is surely better than the last and Scott and I feel SO grateful for our new roles as mom and dad!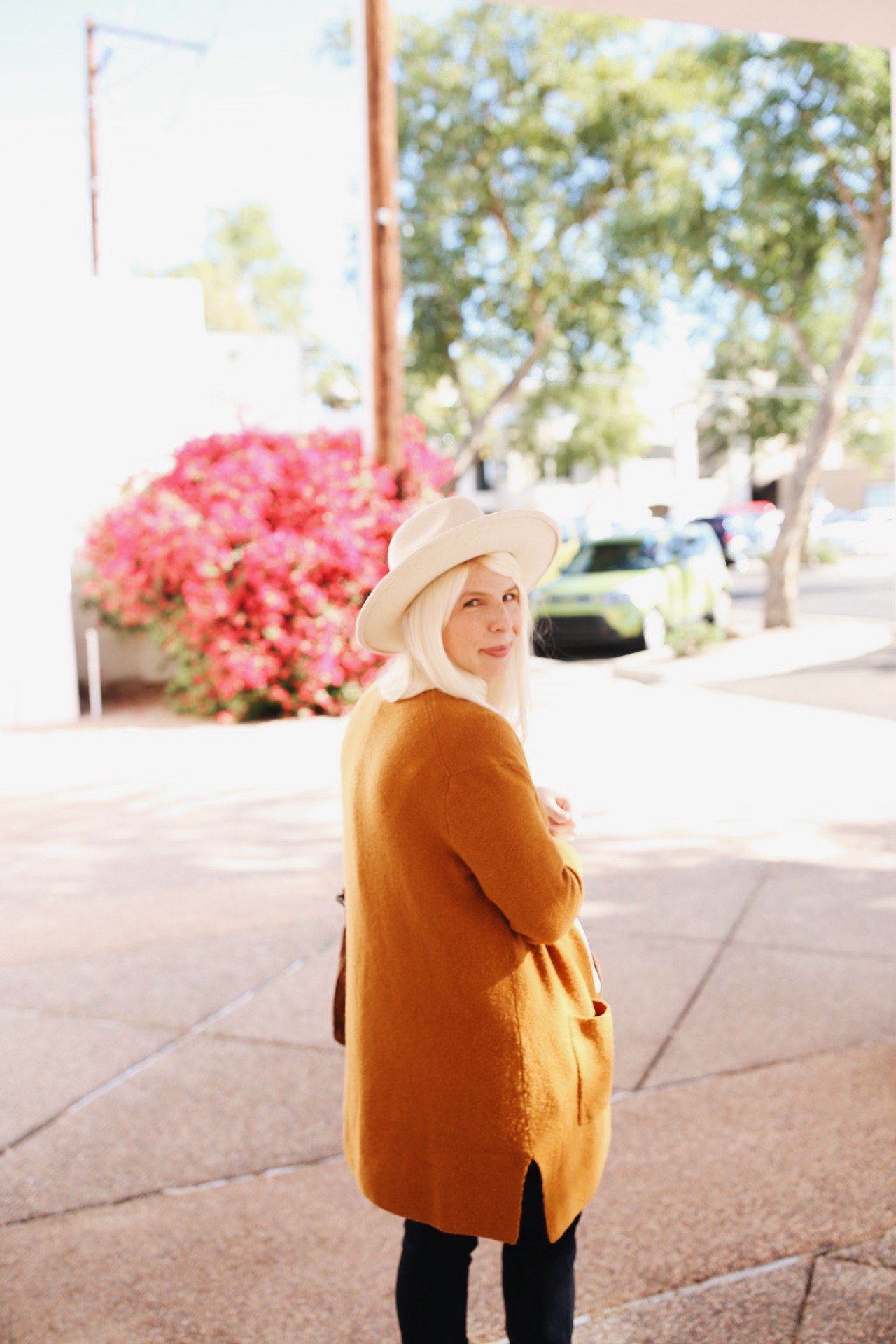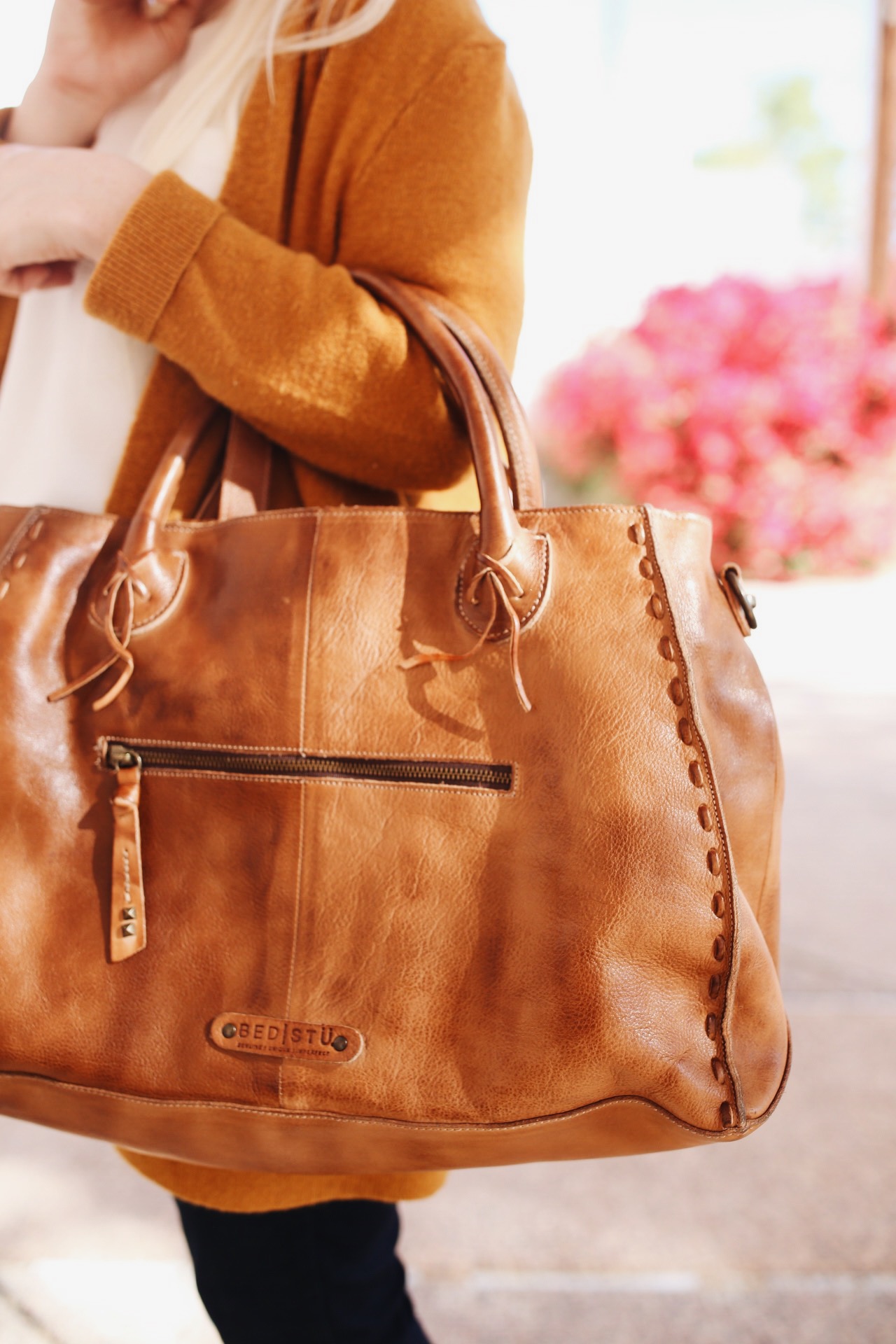 This little shoot was actually my first postpartum — and while I was a bit nervous to get back in the saddle, it felt so good to do something so normal. I've been saying this to Scott a lot lately, but it feels like our life is just the same and oh so different at the same time. Ace has brought so much joy, love and immense happiness into our life and it's hard to believe that he was ever not here with us. I'm sure you mommas out there will know exactly what I mean!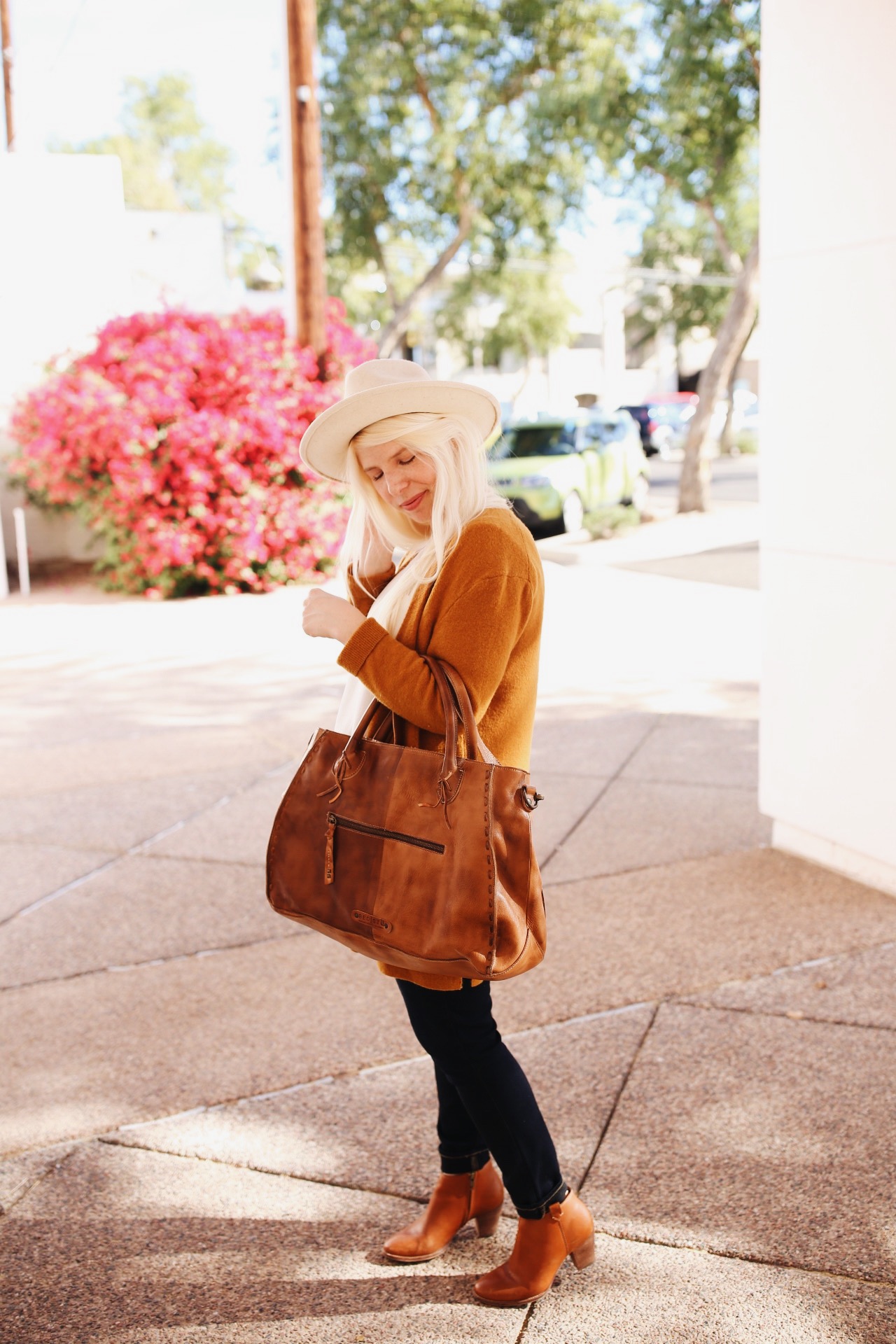 I hope ya'll are having an amazing start to your December! Can you believe the last month of the year is already here? Where has the time gone?! Anyways, don't forget to check out the full BED|STU collection via Zappos! All of their pieces (including the most amazing boots for women and men!) are handmade and hand-dyed — making each item unique and very much its own (just like our little guy)!. This season is also the perfect time to shop around on the Zappos website — they have so many amazing brands and pieces for anyone on your holiday shopping list! Oh, and don't forget that they have free, super speedy shipping! Perfect for those that wait until the last minute to finish up their shopping — aka me! Be back soon! 😉
-Chelsea xo