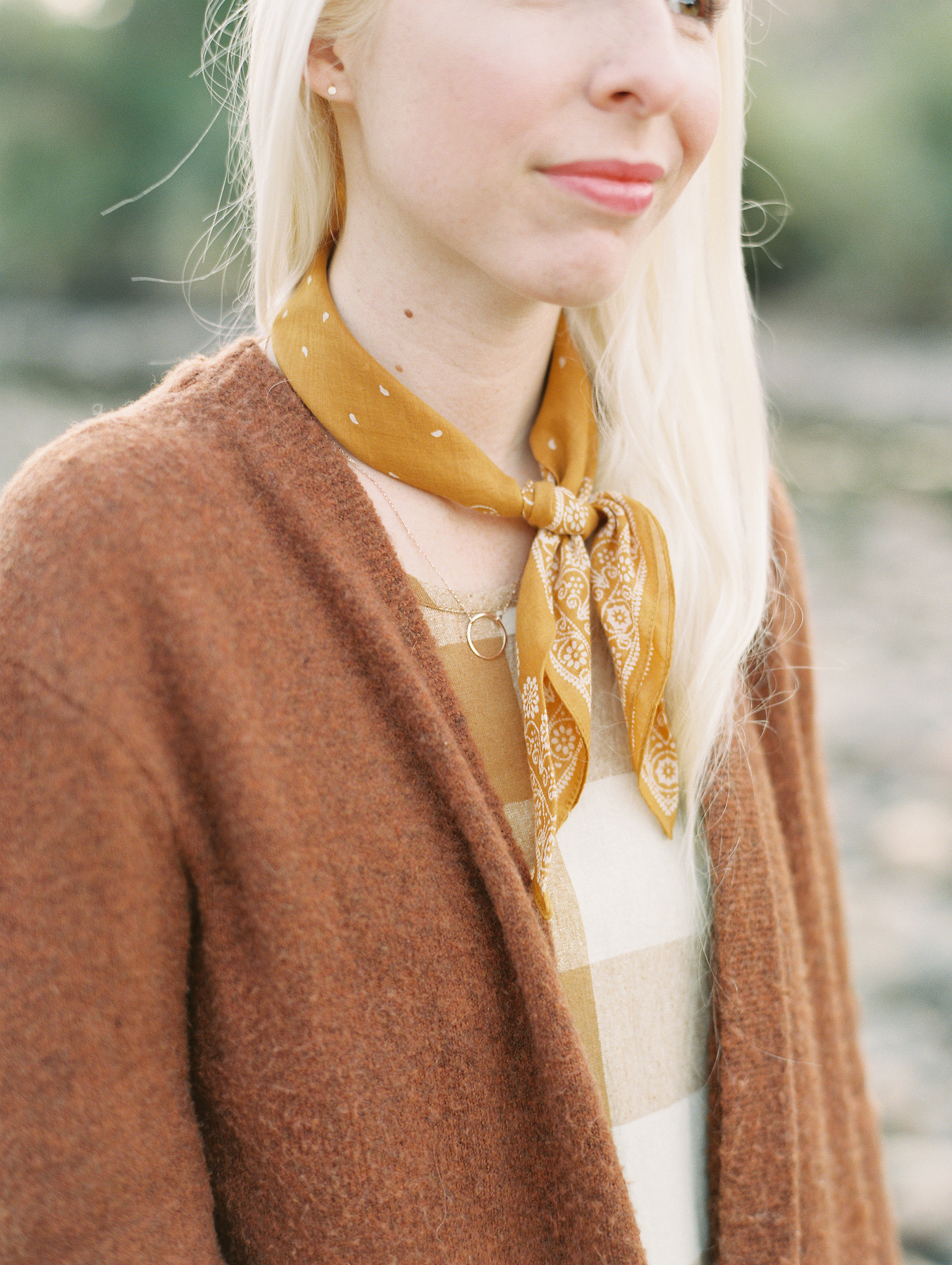 It's no secret that I'm a big fan of neck scarves! I've been rocking these bright and fun accessories for a few years now and seem to have an ever-growing collection. My first (aside from my younger years of rocking classic red bandannas) was a hand-dyed pink silk scarf from the gals at 3,191 Miles Apart (back when they had a shop). Nowadays I mostly rock cotton and silk scarves from my favorite shops, but I'm also a fan of higher-end scarves — ya know, for those really special occasions. Anyway you look at it, though — a scarf draws the eyes up and often brings a pop of color to an every day outfit — the perfect accessory, if you ask me!
In case you're on the hunt for a few new scarves of your own for the spring season, or just feel like browsing — here's a few of my favorite shops to browse + buy scarves from —
I would love to hear if you have any neck scarfs? Or fav places to shop scarves? I'm always on the hunt for unique ones that will bring a bit of life and color to my otherwise minimal-style wardrobe! Anyways, I hope everyone's week is off to a great start and I'll be back soon!
-Chelsea xo